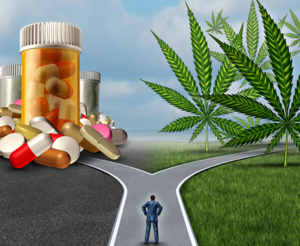 The Oklahoma State Board of Health Tuesday took steps to gut the state's fledgling medical cannabis program, despite a landslide electoral victory and the support of over 507,000 voters who supported legalization. UPDATE: Gov. Fallin signs Board of Health rules into law.
In split decisions likely to enrage many, the Board voted to ban all smokable cannabis products from dispensaries, banned many edible products and created a new requirement for pharmacists to be present in all dispensaries. 
The Board of Health's decision comes even though SQ 788 contained explicit language legalizing both smokable and edible marijuana and outlined guidelines for dispensaries.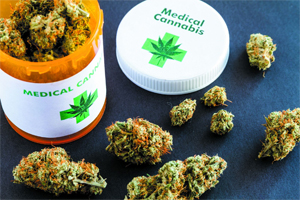 Members of New Health Solutions Oklahoma (NHSO), the state's trade group for medical cannabis businesses, said the Board usurped the will of the people and insulted voters. They called on Governor Mary Fallin to reject the additional rules and, if she fails to act, asked the Legislature to return to the Capitol in a special session to ensure State Question 788 is implemented as voters intended and expected it to be.
"The unelected members of the Oklahoma Board of Health have decided their opinions about medical cannabis are more important than the opinions of over half a million voters," said NHSO Executive Director Bud Scott. "Their actions today are an insult to our democratic institutions. We are asking Governor Mary Fallin to do the right thing and reject these additional rules. If she fails to do so, we are asking every legislator, regardless of how they feel about medical cannabis, to come to the Capitol in a special session and restore the rule of law and the will of the voters."
Scott said the Board's actions are intended to disrupt the implementation of State Question 788, not to make it safer or more responsible.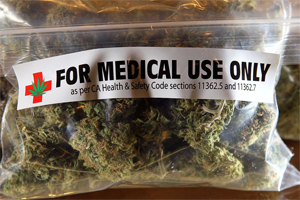 "This is an attempt to kneecap the program, not a good-faith effort to implement it safely," said Scott. "The Board's regulations are so overly broad that most medical cannabis products available in other states would be illegal in Oklahoma.
Furthermore, the requirement to put a pharmacist in every dispensary will be financially impossible to comply with except for a limited number of dispensaries owned by pharmacists. The Board has essentially just handed control of an entire industry to one special interest group. This is not only inappropriate; it is borderline corrupt."
"These rules are unworkable for a functional medical cannabis industry," said Scott. "At this point, the only way to successfully implement State Question 788 is for the Legislature to engage in a special session."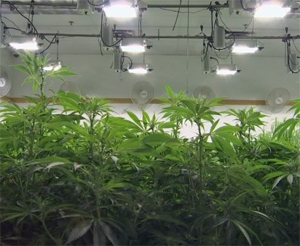 New Health Solutions Oklahoma consists of members of Oklahoma's business, medical, legal and agricultural communities committed to supporting new economic opportunities and healthy enterprises. Representing a broad spectrum of experience, skillets, and interests, NHSO claims a wealth of knowledge and assets to the development of public policy and market opportunities, specifically related to the emerging medical cannabis industry in Oklahoma.
Through responsible regulations, public education and community outreach, they strive to provide Oklahoman's with access to new forms of medical relief, while creating innovative investment opportunities. NHSO asserts its members are committed to working with the business, medical, legal and agricultural community to ensure responsible development of the medical cannabis industry in Oklahoma, while preserving public health, deterring drug and alcohol abuse by Oklahoma's youths, and combating the illicit drug trade.
UPDATE 1: OKLAHOMA CITY – Governor Mary Fallin Wednesday issued this statement after signing emergency rules adopted by the Oklahoma State Board of Health, which establish a framework for patients, physicians, caretakers, and business owners interested in medical marijuana:
"These rules are the best place to start in developing a proper regulatory framework for medical marijuana, with the highest priority given to the health and safety of Oklahomans. They are also the quickest and most cost-efficient way to get the process actually started as required by the law passed by the people. I expect modifications could occur in the future. I know some citizens are not pleased with these actions. [Reversing a public vote tends to tick-off free folk.]
"But I encourage everyone to approach this effort in a constructive fashion in order to honor the will of the citizens of Oklahoma who want a balanced and responsible medical marijuana law. The state question placed an accelerated implementation period upon the Oklahoma State Department of Health, which is required to start the application process by July 26 – just two weeks away. The Health Department has been working with 17 other agencies the past three months on crafting these emergency rules. Asking the Legislature to pass comprehensive legislation in a special session is not realistic.
"Dealing with medical marijuana is unchartered territory for our state, and there are many opinions, including divisive views even among SQ 788 backers, on how this should be implemented. Discussions have been going on the past few months in and outside the Capitol with no clear-cut agreement.
"I appreciate the hard work of Interim Health Commissioner Tom Bates and his staff, who take seriously their responsibility to protect the health and safety of all Oklahomans," Fallin added.
UPDATE 2: NHSO responded: "By refusing to show leadership and call a special session, the governor's office has handed over implementation of Oklahoma's medical cannabis program to a group of bureaucrats that are beholden to the special interest groups that fought State Question 788," said NHSO Political Director Jed Green. "The people making policy now are the same people who ran a million dollar smear campaign aimed at convincing Oklahomans that smoking medical cannabis would lead to the collapse of society."
Green said the requirement to put pharmacists in dispensaries was a give-away to a special interest group that will profit from the new rules at the expense of other Oklahomans.
"This blatant money-grab by pharmacists is a step in the wrong direction," said Green. "We should be moving forward to responsibly implement the will of Oklahoma voters, not working to silence their voices."