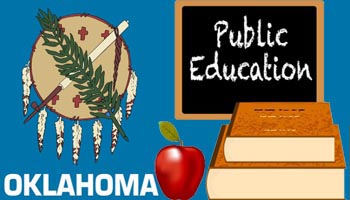 State Rep. Chad Caldwell, R-Enid, issued the following statement today regarding the governor's veto of a bill that sought to define the term "instructional expenditure" as it relates to public school classroom instruction.
"I would like to thank Governor Stitt for his veto of Senate Bill 44," Caldwell said. "SB 44 would have created a definition of expenses in conflict with the definition used by the U.S. Department of Education. Instead of improving educational outcomes for our students, SB 44 would only mask a serious problem facing our state.
According to the U.S. Department of Education, Oklahoma schools rank 47th in the country in the percentage of education dollars spent in the classroom. Together we must do a better job of ensuring our education dollars make it where they are intended and where they have the most impact – the classroom."
In his veto message, Gov. Kevin Stitt said the definition proposed in SB 44 does not align Oklahoma with the federal definition of instructional expenditure, which would not allow Oklahoma to measure its instructional expenditures across state lines.