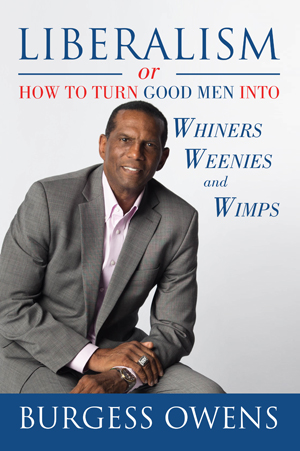 Today as Mr. Al Sharpton rallies in Tulsa to demagogue the death of Terence Crutcher and demonize Tulsa and all law enforcement, I could loan him my copy of Burgess Owens' book, "Liberalism or How To Turn Good Men Into Whiners Weenies and Wimps." Unfortunately, Sharpton is not honest enough to return a borrowed book or intellectually inclined to read and consider contrary ideology.
It is a shame really. There is no individual Liberty in Liberal, as it is known in the modern age, but with men of principle like Burgess Owens, there is hope still for America.
Brugess begins with details of his NFL career, his life and what he believes which, again, may be the last hope for America – that individuals of African heritage will again stand for freedom and individual responsibility with the courage of their forefathers.