Editor's Note: Liberty Counsel received the following from Israel: one man's story from inside the only democracy in the Middle East.  Following his letter, a release from the Oklahoma chapter of the Council on American-Islamic Relations (CAIR-OK) is quoted.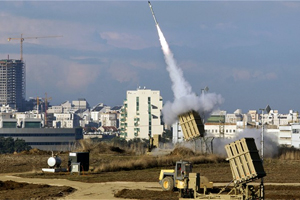 It has taken me some days to write down something coherent… but this is how I feel tonight. I feel like I weigh 500 pounds. Everyone I know feels like they are walking through water. And sad. We are all so very, very sad. This is what I know right now, today:
The ugliness, the venom and sheer, violent hatred you are seeing in Paris, London, Berlin, LA, Boston, Denver…. this is just the beginning. We Jews are the canaries in the coal mine for all of humanity. Today, they are throwing bricks at synagogues and smashing chairs and saying "Kill the Jews." Tomorrow it will be someone else.