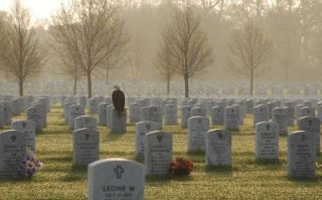 Breitbart.com reminds us the easiest way to pay a debt of gratitude is with respect and commemoration.
On Memorial Day, remember to pause for a minute of silent honor at 3 PM, local time.
Memorial Day is still officially known as Decoration Day. It is a day to remember those who have died in all of our wars. There are many commemorations across America and in our territories. Do most Americans really know and act appropriately on Memorial Day — or has it just become the unofficial start of summer?