Oklahoma City –- Representative Ryan Martinez, R-Edmond, plans to resign from his legislative seat effective September 1, 2023. He pleaded guilty on August 1 to physical control of a vehicle while intoxicated, a felony. It also known as "non-driving DUI."
Last year, Martinez was charged with control of a vehicle while under the influence of alcohol. He failed a field sobriety test on October 26, 2022, secured release from jail, and was charged with a felony in late December. Martinez had a prior case of driving under the influence in 2014.
The legislator verbally attacked Governor Kevin Stitt in 2022 over Stitt's position concerning tribal court orders. He was a persistent critic of the chief executive officer's position countering efforts by the state's largest tribes to assert control over up to 42 percent of the state.
Martinez verbally attacked the state's chief executive officer over one of his 2022 vetoes, involving legislation supporting tribal court orders impacting the Department of Public Safety. He called the governor – a member of the Cherokee Nation – "racist," having previously derided Stitt over his plans for ARPA funds.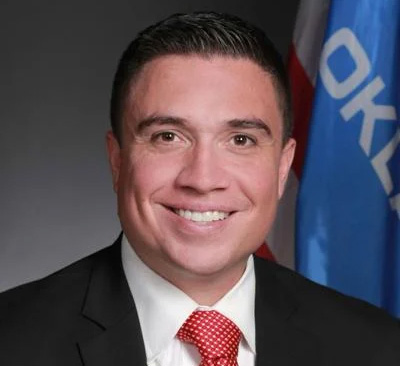 Continue reading