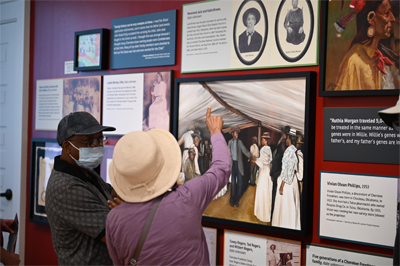 Reception hosted for new exhibit exploring Black slavery in tribe's history.
On the 70th annual Cherokee National Holiday, Cherokee Nation stood firm in its commitment to reconciliation for Cherokee Freedmen and their descendants.
A special reception was held immediately following the tribe's State of the Nation address to commemorate the new exhibit at the Cherokee National History Museum.
Continue reading