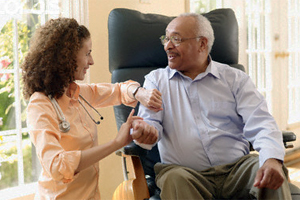 WASHINGTON – Today, The Center for Health Economy released an economic analysis that found that the Patient Choice, Affordability, Responsibility, and Empowerment (CARE) Act – a legislative plan put forward this week by Senators Richard Burr (R-N.C.), Tom Coburn, M.D. (Okla.), and Orrin Hatch (R-Utah) – reduces health care costs, lowers premiums, provides more Americans with health care coverage than Obamacare. The analysis found the proposal also increases health care productivity and reduces the nation's debt.
"In his State of the Union speech the President spoke about his signature domestic achievement, Obamacare.  He said if anyone has a health care plan out there that cuts costs, covers more people and increases choices, to show him the numbers to see if they add up.  Mr. President, we have a plan that will add up to lower costs, more choices and cover Americans with pre-existing conditions," Burr, Coburn and Hatch said today.
"Today's analysis shows there is a better way than Obamacare.  Our plan gives individual Americans greater control over their own health care and asks government bureaucrats to leave the exam room.  Using smart insurance market reforms, putting small businesses more on par with Fortune 500 companies, and giving individuals – not government – more tools to make the best decisions for themselves is a prescription for success."
The analysis by The Center for Health Economy specifically found that the Patient CARE Act:
•  Cuts Costs:  The Patient CARE Act, compared to current law, will save almost $1.5 trillion over 10 years.
•  Lowers Premiums:  The Patient CARE Act will reduce premiums across the board for Americans compared to current law, with the individual insurance market seeing the biggest reductions of up to 11 percent for single policies.
•  Expands Coverage:  The Patient CARE Act would cover almost the same amount of Americans as Obamacare.
•  Improves Medical Care Productivity:  The Patient CARE Act will increase medical productivity by 2 to 3 percent compared to ObamaCare. In other words, it will reduce overall costs, while improving quality.
•  Reduces the National Debt:  The Patient CARE Act will reduce the national debt by decreasing federal spending by almost $1.5 trillion.
Lastly, the Senators stressed that they look forward to receiving input from their colleagues and outside experts to further strengthen and improve their proposal.  "Moving forward, we look forward to working with our colleagues and all interested parties to further build upon this proposal as we seek to replace Obamacare with a patient-centered, market-driven system that is affordable, sustainable, and fair," the Senators concluded.