WASHINGTON — U.S. Sen. Jim Inhofe (R-Okla.), senior member of the Senate Armed Services Committee (SASC), cosponsored the Taking Responsibility Using Secured Technologies (TRUST) Act (S.3135), which would revoke former Secretary of State Hillary Clinton's security clearance as well as the security clearances of Sec. Clinton's colleagues at the State Department who exhibited extreme carelessness in their handling of classified information.
The TRUST Act also expresses the sense of Congress that Sec. Clinton should not have access to classified information again until she earns the legal right to such access.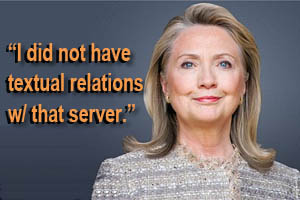 "Hillary Clinton's careless handling of classified information by using an illegal, unauthorized private server while at the State Department has posed a great risk to our national security," Inhofe said. "Following the FBI's investigation, Director Comey warned that sensitive information impacting our nation's security is now likely in the hands of individuals or foreign governments who could use it to harm us or our assets around the world. To not hold her and her staff accountable for their 'gross negligence' further erodes the public's trust in our institutions and sets a dangerous precedent for how our nation's secrets are handled. The TRUST Act will protect our classified material by revoking Sec. Clinton's security clearance, and those of her staff, until they earn the legal right to access that information."
The TRUST Act was authored by Sens. Cory Gardner (R-Colo.) and John Cornyn (R-Texas) and cosponsored by Sens. Jim Inhofe (R-Okla.), Shelley Moore Capito (R-W.Va.), Tim Scott (R-S.C.), James Risch (R-Idaho), Pat Roberts (R-Kan.),  Dean Heller (R-Nev.), Kelly Ayotte (R-N.H.), John Barrasso (R-Wyo.), David Perdue (R-Ga.), Johnny Isakson (R-Ga.), Thom Tillis (R-N.C.),  John Thune (R-S.D.), David Vitter (R-La.) and Mike Rounds (R-S.D.).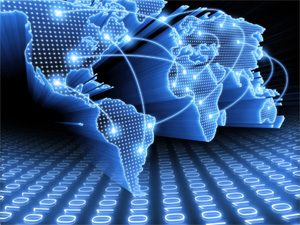 The legislation follows the Federal Bureau of Investigation's (FBI) investigation into Secretary Clinton's use of a personal e-mail system in her capacity as Secretary of State. In an announcement earlier this week, FBI Director James Comey said that "there is evidence that they were extremely careless in their handling of very sensitive, highly classified information" and "none of these e-mails should have been on any kind of unclassified system, but their presence is especially concerning because all of these e-mails were housed on unclassified personal servers not even supported by full-time security staff." The FBI uncovered several thousand additional emails related to her position, some of which contained classified material, that were not included in the 30,000 emails Clinton handed over to the State Department. Comey concluded the FBI's findings with "we assess it is possible that hostile actors gained access to Secretary Clinton's personal e-mail account."
Comey stated the investigation initially focused on whether classified information was transmitted on Secretary Clinton's personal e-mail system and evolved to determine if there is evidence that classified information was not properly transmitted or stored on that personal e-mail system and whether there is evidence that the system was hacked by foreign or hostile hackers. While Comey confirmed that classified information was transmitted and stored improperly and the personal e-mail system may have been hacked, he formally recommended that no charges be filed against Secretary Clinton.