In an update from Gays Against Groomers, founder Jaimee Michell is asks for support to fund a "growing need for security to ensure the safety and well-being of all our members and attendees."
Gays Against Groomers mission is described as "dedication to stand against those who wish to harm innocent children."
As published by the UCLA Williams Institute, Tulsa's population of LGBT is 4.1 % of the population of the city with a gender ration of 44% male and 56% female. The race of the community in Tulsa is noted as 59% while and 41% all other races. Of those in Tulsa 34% are raising children and 66% are not.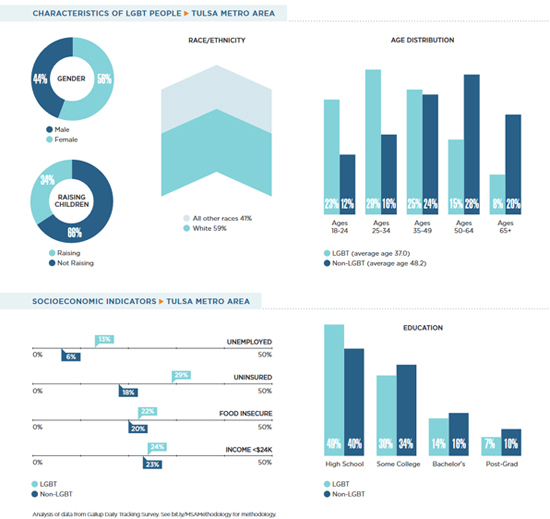 In just one month (June to July this year) membership of the organization grew by 26%. Michell said that more events and gatherings are planned to education, raise awareness, and "fortify our mission's roots to protect children from harmful and unnecessary ideologies, medicalization and sexualization."
"Our goal is to ensure that every single event is a sanctuary for those attending, free from harm, intimidation, or threat. We want our members to feel empowered, safe, and able to stand up for our cause without fear. Our opposition is ruthless, and we must do our best to stay ahead of them and make sure our voices are heard without violence.
"We don't want to see the LGBTQ propaganda, we don't want to see minors undergoing surgeries they could regret later, and we don't want to see kids sexualized by hypersexual content at schools. Your belief in our cause, coupled with your generosity, will be the bedrock upon which we fortify our defenses against those who seek to harm the innocent. Together, we can stand strong, bring integrity back to the LGBTQ community, protect children, and make the world a safer place for them," Michell wrote.
For donations a link was provided, click here to reach that page.
Mitchell closed writing, "Thank you from the depths of my heart for your continued support and belief in Gays Against Groomers. We are deeply grateful for any support you can offer. With your help, we can continue to grow and carry out our mission to end the war on children. We have already assisted in passing over a dozen bills all over the country. Together, we can and will make a difference."