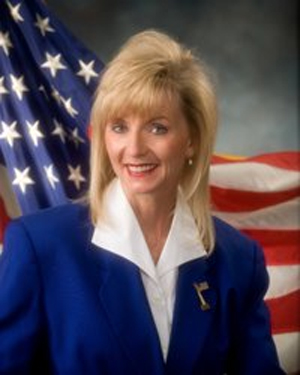 Republican Dana Murphy took Democrat Jim Roth out of his Corporation Commission seat in Tuesday's voting in an upset over the favored Brad Henry appointee whom most polls had shown leading the race by substantial margins.
With almost all precincts reporting, Murphy had a 52-48 percent lead that grew during the night as rural counties reported vote totals. Murphy's lead in the race developed with about a sixth of the precincts reporting. It grew slowly and with almost all precincts reporting, stood at about 61,000 votes.
Most observers expected Roth to carry Tulsa County while Murphy would carry Oklahoma County. It turned out just the opposite; Roth carried Oklahoma County, which he previously served as a county commissioner, 143,000 to 128,302 votes. In Tulsa County, however, Murphy won 105,608 to 93,600 for Roth.
Murphy built her winning margin, for the most part, in rural Oklahoma. She carried many small counties by margins of 200 to 1,000 votes and notched bigger wins in some traditional GOP counties, including Garfield and Washington.
---
About the author:
Mike McCarville
has covered Oklahoma politics and government since he became State Capitol Correspondent for
The Tulsa Tribune
in 1966. Since, he has been a governor's press secretary, investigative reporter, television station news executive, radio station program director and talk show host, and political consultant. In 1980, he founded
The
McCarville Report
 and it is the nation's longest-running state political publication. In its online version, it has been called "The best political blog" by Dr. Keith Gaddie, pollster and pundit and "Oklahoma's venerable McCarville Report" by
The Arkansas Times
.  McCarville, also a real estate investor and commentator for the National Rifle Association on NRANews.com and Sirius Satellite Radio, is a regular contributor to
Tulsa Today
.