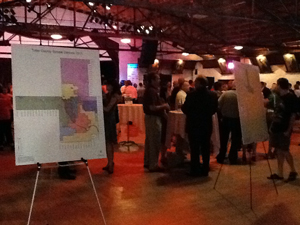 Analysis:  Those engaged in gaining or retaining public office this election cycle are deliberately, but furiously working every public event and media to make their case for the primary election June 26, one week from today.  To grow constituencies, these brave souls venture to every meeting they can book from partisan clubs to young gun gatherings to neighborhood cookouts.
Monday evening's bipartisan campaign assembly at Tulsa's Timeless Honkytonk, Cains Ballroom, was sponsored by Tulsa's Young Professionals (YPs), KRMG Radio and others.
Contrary to some reports, the crowd was more candidates and supporters than young professionals and only by counting everyone twice could one claim an audience of 300 people.  Never-the-less, it was a successful accomplishment for an age group just beginning to feel the impact of public policy on their personal pocketbooks.
At Cains; candidates each had a tall cocktail table with a sign, a couple of bar stools, their name tag and what materials they brought for distribution.  Bob Wills would have been proud to see both Democrats and Republicans in the room.  Known Conservatives and Liberals didn't talk much to each other, but eagerly sought potential new constituents.  Even a few elected officials not running this cycle like Tulsa County Commissioner John Somaligo and State Rep. David Derby made appearances.
Several Internet forum moderators and bloggers breezed through, but made even less impact than their online efforts.  Good to see those citizens of specific pontificating interests.
Political pundits, news reporters and photographers captured quotes and images.  The pizza was delicious and one of the organizers, Scott Gaffen, was pleased with good reason.  Tulsa Today recorded his take on the event which you can see on YouTube by clicking here.
The standard format for a candidate forum is to let each candidate briefly speak to the entire crowd which, in short order, becomes tedious.  Monday evening there were no speeches and few announcements to interrupt one-on-one opportunity between civilians and potential public figures.
Graffen and the YPs Government Relations Crew, "The Advocates," pledge to continue these types of forums and in other ways engage Tulsa's younger corporate and small business population.  They meet regularly on the last Tuesday of each month from 5:30 to 7:00 pm at the Schusterman-Benson Library Meeting Room at 3333 East 32, Pl. Tulsa and new members are welcome.
The purpose is "to identify and address issues affecting YPs and the future growth of Tulsa."  Their mission, as provided, reads, "To foster and encourage our diverse, metro regional Young Professionals' awareness, education and engagement in local/state/national policy and government while advocating for the needs of YPs and our greater community."  You can reach them online at www.TYPros.org or Facebook as TYProsGovernment and check out their upcoming events at www.TYPros.eventbrite.com.
However, the best attended and most compelling recent event was the Republican Women's Club of Tulsa County debate between incumbent U. S. Representative John Sullivan and challenger Jim Bridenstine.  This race for the District 1 seat is a hot race by campaign rhetoric standards.
Rep. Sullivan has served for over ten years after earning broad support in eight years in the Oklahoma Legislature.  Sullivan is an active member of the House Energy and Commerce Committee, one of the most powerful and sought-after committees and now serves as the Vice Chairman of the Energy and Power Subcommittee.  He is known among his colleagues as the expert in residence on oil and natural gas issues critical to Oklahoma.
In that capacity, Sullivan has passed two bills through Congress this year to protect American workers and to force the EPA to do a cost benefit analysis on regulations that reduce employment in the United States.  He will be a fundamental part of upcoming negotiations as Congress struggles to develop a comprehensive energy strategy all agree is needed.
It is odd that Sullivan is rated as the most conservative member of the Oklahoma Congressional delegation yet he is being challenged from someone claiming to be even more conservative.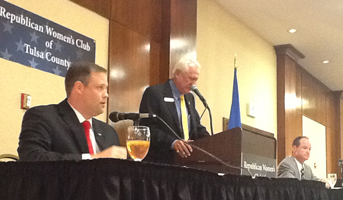 This is challenger Jim Bridenstine's first campaign for public office and he shows skills on the stump with passionate oratory in glittering generalities of conservative fundamentals.  A decorated U.S. Navy pilot recently promoted to the rank of Lieutenant Commander, Bridenstine is a graduate of Jenks High School.  He has earned a triple major from Rice University and an MBA from Cornell University.  Bridenstine was also executive director of the Tulsa Air and Space Museum for a short time.
Tulsa Today will publish more on the differences between the two in an upcoming article this week.  The race is difficult for conservatives and as the oldest Conservative publication in Tulsa, we are hearing a great deal from advocates of both candidates.
As this writer was lingering after that Republican Women's Club meeting, I had a chance to listen to the hotel folk chatter as they cleaned the room.  Talking about the event one said, "I am just surprised that so many people still think their vote matters."
I had to smile, but thoughts of the years Oklahoma Republicans have had to fight tooth and nail for every vote and every victory came rushing to mind.  Democrats controlled Oklahoma a hundred years and, until two years or so ago, Legislative result was crafted in all specifics by Democrat operatives.  So is Oklahoma in great shape?  Not yet, but it is making improvements despite active efforts of Trial Lawyers, Public Unions, and local communists.
More importantly and at a considerably higher level than ever seen before, individual friends and neighbors are talking politics.  Tulsans are concerned about the future of the nation and the law-breaking of President Obama's administration including specific disregard if not betrayal of the Constitution of the United States of America.  They passionately wish to fix that this election cycle.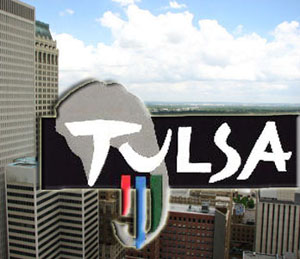 Gloria Buster called the Tulsa Today office to ask about various candidates for office in her district.  She wanted details and as we talked, I offered to meet with her and her husband for coffee somewhere and she countered with an invitation to pot-luck backyard dinner.  A few days later, she confirmed over twenty family friends.
I often give speeches on media, government, history and current books for that matter.  This evening with the Busters was fun with great food.  I do not urge specific votes on any candidate, but shared what personal experience I had with those filed for office and general impressions from each campaign's; web site, public pronouncements, endorsements, and associations.  We also talked about other elected officials and issues as they asked questions.
It is encouraging to see Americans awakening to the responsibilities of a Republic.  For too long, we have obsessed over individual daily lives assuming public officials would follow the law and their oaths of office.  As President Obama's administration has proven to the nation and Democrats proven in Oklahoma; abiding by the law is not always found in practice (See David Hall, Gene Stipe and Jeff McMachan for detail).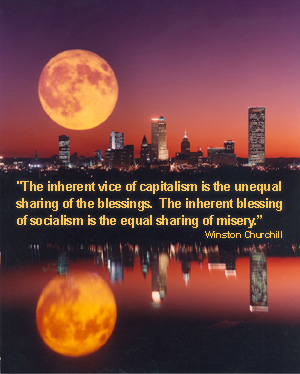 If any city should know that each vote counts, it should be Tulsa and specifically Brookside's House District 71 where by a certified tally Republican Katie Henke won, but "discovered" votes after certification provided an excuse for the Oklahoma Supreme Court to set aside the outcome and leave the seat vacant in the last days of the last Legislative session.  Many issues in that session were decided by one vote.  Yes, each vote counts.
Regardless of party affiliation, research your candidates as they strive to represent you.  Discover who hopes to do what should they be elected.  Do they really want to accomplish something?  What are their goals?  What are their foundations of honor?  Go to the forums, meetings, and presentations.  Or just search the Internet, find their phone number and call them and ask them what you like.  If they are running to represent you, they should answer you.
As you research, you will be glad you did and if you would like to schedule a meeting or public presentation with a Tulsa Today editor, you are welcome to call 918-592-6397 or email editor@tulsatoday.com.  We don't promise all the answers, but we believe in spirited discussions of the issues as the only way to keep America both prosperous and free.