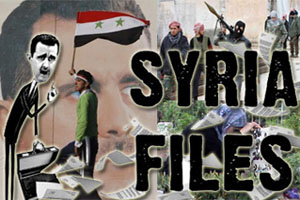 Syrians said on Monday they expected only war after a speech by President Bashar Assad that was billed as a peace plan, and fighting resumed in the capital just a few miles from where he spoke.
Hours after Assad addressed cheering loyalists at the Damascus Opera House on Sunday, clashes raged just a few miles away near the road to the city's international airport, the Syrian Observatory for Human Rights said.
The opposition-linked group said artillery hit the district of Arqaba, 3 miles (5 km) from the Opera House. Fighting continued all night and into Monday around the capital, as well as in the northern provinces of Idlib and Aleppo, it said.
Damascus residents said the speech was met with celebratory gunfire in pro-Assad neighborhoods. But even there, some saw no sign peace was any closer, although the cabinet was due to begin implementing the plan to "solve the crisis in Syria."