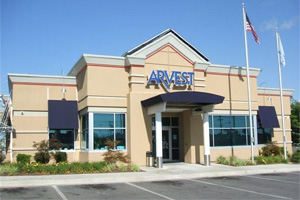 Arvest Bank announced today that the acquisition of twenty-nine Bank of America Corporation (NYSE: BAC) branches is complete and has closed as of the end of business on March 22, 2013.
Arvest entered into this agreement with Bank of America in December 2012, and now Arvest has taken ownership of eighteen Bank of America branch locations, as well as lease obligations for eleven other branch locations.
The bank has also taken ownership of the deposit accounts such as checking, savings, IRAs and CDs belonging to households and small business customers who live in the local area and are serviced at these locations. The transaction does not include credit card, mortgage, brokerage or trust accounts. Now that the transaction is final, Arvest will continue to work with associates and customers at each new location to ensure that the process of transitioning accounts is as seamless as possible.
With the transition to Arvest Bank, customers at most of these new locations will experience banking focused on them; including extended weekday lobby and drive-thru hours and Saturday hours.  Arvest Online Banking and Mobile Banking provide customers with fast and easy financial access while they are on the go, whether they need to deposit a check or just access their balance.  Arvest is able to provide customers with financial solutions in all areas of their life from personal banking accounts to mortgage loans and retirement planning.
Arvest Bank has been nationally recognized for its customer service, ranking highest both in the South Central Region and in the Southwest Region in the J.D. Power and Associates 2012 Retail Banking Satisfaction Study.  Arvest has been ranked highest in satisfaction with retail banking for four years now – in the Southwest (2010, 2011, 2012), Southeast (2009) and South Central (2010, 2012) regions.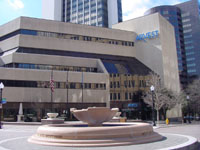 All acquired locations are within or near existing Arvest markets, including a branch in both downtown Muskogee (230 W Broadway) and downtown Tahlequah (100 S Muskogee Ave.).  Arvest considers the purchase of branches and customer relationships within its existing footprint a strong indicator of the bank's commitment to community banking.
Kirk Hays, executive vice president for Arvest Bank in Tulsa said, "With the acquisition of these locations final, Arvest is focused on building relationships with our new customers. We are committed to meeting the financial service needs of both individuals and businesses as we make this transition and we are excited to begin working with even more customers in our community."
Grand Opening celebrations are scheduled for both locations.
•    Tahlequah, Thursday April 11th – Chamber Ribbon Cutting Ceremony scheduled for 10:00 a.m.
•    Muskogee, Friday April 12th – Chamber Ribbon Cutting Ceremony scheduled for 10:30 a.m.
Arvest Bank operates more than 260 bank branches in Arkansas, Oklahoma, Missouri and Kansas through a network of 16 locally managed banks, each with its own board of directors and management team. These banks serve customers in more than 90 communities with 12-hour weekday banking at most locations. Arvest also provides a wide range of banking services including loans, deposits, treasury management, asset and wealth management, life insurance, credit cards, mortgage loans and mortgage servicing. Arvest operates a mortgage company, asset management company, insurance division and mortgage servicing company. Arvest is an equal housing lender and member FDIC.