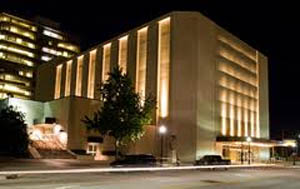 The Preforming Arts Center Trust (PAC) today announced the fall line up.  From Taj Mahal to Patti Page and the Rhythmic Circus to Forgz, this will be a fun season for the entire family.
The Tulsa PAC Trust is a multi award-winning non-profit arts organization that supports the arts and artists in Tulsa through season programming, educational events, facility grants and the annual SummerStage Festival. All shows are at the Tulsa Performing Arts Center,
110 East 2nd Street, Tulsa, OK 74103.
TAJ MAHAL & VUSI MAHLASELA
CHAPMAN MUSIC HALL
October 23, 2013 at 7:30pm
World Blues is a celebration of American blues music's global influence, as seen from three very diverse points of view and three international points of origin. Anchored by iconic folk-blues legend Taj Mahal, the evening will also feature the soulful South African blues of guitarist/vocalist Vusi Mahlasela and the more modern rock-and-roll perspective of New Zealand's Fredericks Brown.
$24 | $40 | $50 | $60

FEET DON'T FAIL ME NOW
By RHYTHMIC CIRCUS
JOHN H. WILLIAMS THEATRE
January 25, 2014 at 7:30pm
This sensational theatrical production tells the tale of a nutty private investigator's assignment to discover the origins of the Rhythmic Circus – a unique group of colorful souls on a mission to change the world with song and dance. An adventure that won't be forgotten.
$25 | $30
FLIPSIDE: THE PATTI PAGE STORY
CHAPMAN MUSIC HALL
March 16, 2014 at 7:00pm
In the tradition of Always, Patsy Cline, Flipside is a new "jukebox musical" about Oklahoma's own Singing Rage, Miss Patti Page. Soft-spoken Claremore native Clara Ann Fowler became the fabulous Patti Page, the highest selling female recording artist of the 1950s…..and this is her tale. $25 | $40 | $50

ENDURANCE
LIDDY DOENGES THEATRE
April 25 & 26 2014 at 7:30pm
April 27, 2014 at 2:00pm
Trapped in Antarctica with no hope of rescue, the great British explorer Sir Ernest Shackleton kept 27 men alive for two years in the most inhospitable climate on earth. Ninety-five years later, in the worst economic meltdown since the Great Depression, an insurance man Walter Spivey, struggling to justify his recent promotion and save his employees' jobs, relives Shackleton's story. $28
STUART LITTLE
JOHN H. WILLIAMS THEATRE
October 4, 2013 at 7:00pm
October 5, 2013 at 11:00am
Another E. B. White classic! It's big excitement for a little mouse when Stuart leaves his human family in New York and travels across the country. A charming story that proves great things can come in small packages.
season: $7 | individual: $10

FROGZ
JOHN H. WILLIAMS THEATRE
November 8, 2013 at 7:00pm
Frogz put Imago Theatre on the international map. The simplicity and the charm of the show catapulted the production to two Broadway runs. Variety Magazine called it "Felliniesque mayhem." The New York Times raved "A mastery of mime, dance and acrobatics." Recommended for ages 3 and older.
season: $7 | individual: $10

CHARLOTTE'S WEB
JOHN H. WILLIAMS THEATRE
February 7, 2014 at 7:00pm
Theatreworks USA's production of Charlotte's Web is based on E.B. White's story of the friendship between a pig named Wilbur and a spider named Charlotte. This treasured tale, featuring madcap and endearing farm animals, explores bravery, selfless love and the true meaning of friendship. Recommended for grades K-5.
season: $7 | individual: $10

THE SNAIL & THE WHALE
JOHN H. WILLIAMS THEATRE
March 28, 2014 at 7:00pm
March 29, 2014 at 11:00am
Tall Stories of London is proud to present the tale of a tiny snail who longs to see the world, so she hitches a lift on the tail of a huge humpback whale. Together they go on an amazing journey. When disaster strikes, can the tiny snail save the day? The Snail and the Whale combines physical storytelling, live music and lots of laughs. For everyone aged 4 and up.
season: $7 | individual: $10
COMMUNITY CONNECTIONS
BROWN BAG IT – FREE
2013 Fall Series: Oct. 23 – Nov. 6 & Dec. 4
2014 Spring Series: March 12 & April 16
Pack your lunch, grab a friend and enjoy great music on selected Wednesdays by some of Oklahoma's finest professional musicians. Brown Bag It is free and informal.
BRAIN STORMS
NEW WORKS BY YOUNG WRITERS
CHARLES E. NORMAN THEATRE
Saturday, November 16, 2013 at 7:00 pm
The winning plays of the Tulsa City-County Library's Young People's Creative Writing Contest are presented at the Tulsa Performing Arts Center. Their one-act plays are brought from page to stage! $10
THEATRICAL CREATION WORKSHOP
by Split Knukle Theatre Co.
April 26, 2014 • 1:00 pm- 3:00 pm

Based on the hit show ENDURANCE, and inspired by the teachings of Jacques Lecoq, Split Knuckle introduces you to our unique approach for devising new work through physical exploration of imagery, characters, props, space, movement and text. The cast will take you through an inventive, collaborative process for storytelling. Open to all levels of theatre practitioners-actors, directors, playwrights, dancers and singers. $10
SUMMERSTAGE TULSA
June & July
SummerStage Tulsa is a performing arts festival held at the Tulsa Performing Arts Center. Performances include a variety of disciplines from musicals, drama, comedy and dance to cabaret theatre events. SummerStage Tulsa presents local arts groups and individual artists resulting in a cohesive, colorful, balanced, diverse and high-energy festival that culminates in a unique departure from main season arts events.
SEASON SPONSORS:
Oklahoma Arts Council, George Kaiser Family Foundation, Meinig Family Foundation,  The Williams Foundation, National Endowment for the Arts and The Helmerich Foundation.  Click here to reach the PAC web site.