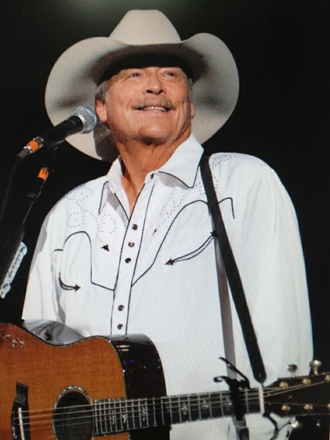 For the first time since the 2020 pandemic, Tulsa's BOK Center opened their doors for a full-capacity concert as country superstar Alan Jackson brought his Coronavirus-interrupted tour to town. Tulsa audiences love their stars and cheered to show it was well worth the wait.
As the house lights dimmed, giving way to the spotlights, Jackson slowly and deliberately strode onto the stage, picked up his familiar guitar and performed "Gone Country," setting the stage for a journey through the hits. With more #1 hits than his average set-list, it must be difficult to decide which songs to perform and which ones to leave out.
As Jackson performed while standing at the microphone, the Country Music Hall of Famer leaned against some sort of prop, possibly due to a back or hip issue. However, that didn't lessen the enthusiasm of his audience. At one point, he walked back and forth across the stage, tossing rolled up t-shirts into the crowd.
Continue reading