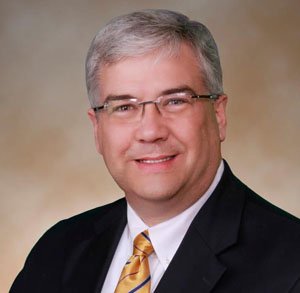 State Senator Brian Crain announced yesterday that he will be a Republican candidate for Tulsa County District Attorney next year.
Crain served as an Assistant District Attorney in Tulsa County from 1996-1999 when he left to pursue a private law practice. He is a member of the Tulsa County Bar Association and Tulsa Title and Probate Lawyers, and Tulsa Lawyers Helping Children.
"I believe I have a good working knowledge of the issues of concern to the citizens of Tulsa County, particularly in the areas of crime and public safety," Crain said.

"Gang violence and human trafficking have been on the rise in Tulsa County for the past generation. This is a problem for all of us and not one particular area. The District Attorney can lead law enforcement in making Tulsa County safer for its citizens," Crain stated.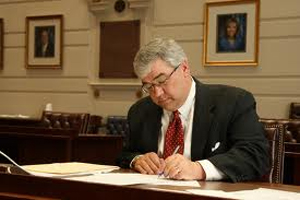 Crain earned a reputation as a strong advocate for law enforcement and public safety issues since first elected to the Oklahoma State Senate in 2004. He also has been a major conservative voice in addressing legislation focusing on the fundamentals of state government: judiciary, budget and appropriations, transportation, and small business development.
He currently serves as Chairman of the Senate Standing Committee on Health and Human Services and serves on the Senate Standing Committees on Judiciary, Business and Commerce, Appropriations, and the Appropriations Sub-Committee on Public Safety and Judiciary.
Crain was born at Andrews Air Force Base, Maryland and grew up in Oklahoma City before going to the University of Oklahoma where he earned a BBA in Management in 1983. After moving to Tulsa in 1987 he pursued his law degree at the University of Tulsa School of Law where he graduated in 1991. He is currently pursuing his Masters in Public Administration from the University of Oklahoma.
Crain and his wife Lori have two college-age daughters. The couple lives in Tulsa and attends First Baptist Church of Tulsa.
Outside his law practice and legislative duties, Crain is a member of the Tulsa Rotary, Masonic Lodge, and Leadership Tulsa.