Updated: Including the shooter 13 people are dead and 14 others injured after a gunman opened fire at the Washington Navy Yard on Monday. The FBI says Aaron Alexis, an information technology employee with a history of mental heath issues acted alone.
While the Washington Post Monday reported the event "spreading fear and chaos across the region as authorities sought to contain the panic" video seems to show reasonable response by all.
D.C. Police Chief Cathy L. Lanier and Mayor Vincent C. Gray announced the casualties in a series of news conferences during the day.
TheBlaze reports Tuesday:
At the time of the rampage, suspected shooter Aaron Alexis was an information technology employee with The Experts, a company that was a Defense Department subcontractor on a Marine computer project, authorities said.

Valerie Parlave, head of the FBI's field office in Washington, said he had legitimate access to the base as a defense contractor and used a valid pass.

Alexis had been a full-time Navy reservist from 2007 to early 2011, leaving as a petty officer third class, the Navy said. It did not say why he left. He had been an aviation electrician's mate with a unit in Fort Worth.
Details of his history are still forthcoming and Alexis may have suffered numerous mental health episodes (including hearing voices in his head).  Authorities continue the effort to establish a clear motive and to better understand the details of the attack. .
Click here for more from TheBlaze.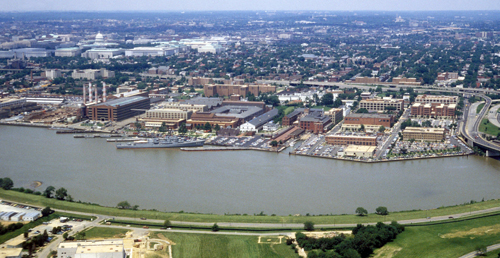 This event, the second recent mass killing at a domestic military installation, begs the question of why our heroes are not allowed to carry sidearms on base?  Of course, gun opponents blame the weapons, but weapons did not hurt anyone – the shooter did.  If we have confidence in the military to defend the nation, why can't they be allowed to carry sidearms on base?  Truth is, only the insane or self-declared enemies fire upon our people so everyone would be safer if everyone carried a gun to fire back – thus reducing causalities by immediate response.
Monday, after acknowledging the tragic consequences of the attack, President Obama pivoted in a planned media event to talk about the economy which, of course, is not his fault as he called for redistribution of wealth in classic socialist babel.  Leadership 2013.