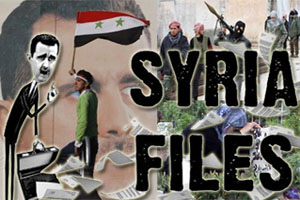 Turkish Prime Minister Recep Tayyip Erdogan says that he no longer considers Syrian President Bashar Assad a political leader, labeling him as a "terrorist."   Erdogan also said U.S. Secretary of State John Kerry was "contradicting himself" in congratulating Syria.  Erdogan's remarks were first reported in the Turkish daily Hurriet Monday.
Referring to a comment by US Secretary of State John Kerry on the success of the chemical weapons cleanup in Syria, Erdogan was skeptical.

"You are a human being and me, too. How can we appreciate the behavior of a person who killed 110,000 people, I ask you. The result of either chemical or other types of weapons is death. Then how can we appreciate this? I cannot imagine a person who appreciates this. I don't think Mr. Kerry made such statement. If he made it, he would be contradicting himself," Erdogan was reported as saying, when asked to comment on Kerry's remarks.
Kerry made the statement.  Click here for more from the Jerusalem Post.