A former Tulsa insurance agent with a prior conviction of embezzlement has now been charged with 11 counts of obtaining money by false pretense and one count of violation of the Oklahoma Producer License Act.
Oklahoma Insurance Department (OID) investigators found that Cheryl Salmon, 57, continued to act as an insurance agent after her license was revoked and again collected premium payments and deposited them into her personal account.  The total amount of premiums paid to Salmon is more than $150,000.

"It is critically important to protect every insurance-buying consumer in the state of Oklahoma," said Oklahoma Insurance Commissioner John D. Doak. "This is a particularly egregious case and I compliment the OID's Anti-Fraud Unit for, once again, putting a stop to Ms. Salmon's scheme. I also want to thank the Tulsa County District Attorney's Office, the Tulsa County Sheriff's Office and the Tulsa Police Department for its help on this case."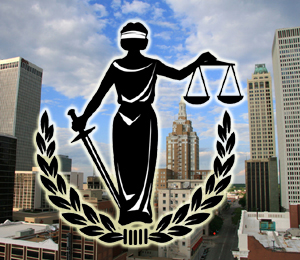 In May, the OID's Anti-Fraud Unit received a complaint that Salmon was conducting business as an insurance producer, even though the OID had revoked her license in 2011 when she was charged with embezzlement. In that Tulsa County case, Salmon received a five-year deferred sentence in lieu of a conviction.
Through their new investigation, Anti-Fraud detectives discovered that Salmon had contacted multiple clients and informed them she was working at a new insurance agency. The OID investigation also found that Salmon was, once again, depositing entire premium checks into her personal account instead of sending the payments to the insurance company.
Salmon's victims included at least 11 different companies, all of which were either underinsured or not insured at all. One uninsured victim suffered significant damage in the May 20th tornado, while another paid Salmon more than $75,000.
The deferral of Salmon's 2011 sentence was revoked on Sept. 11, 2013.  She is currently in the Tulsa County Jail.