After campaigning for its first ever seat on the U.N. Security Council and winning it in an election Thursday, Saudi Arabia in an astonishing move Friday said it would not take up the position CNSNews.com is reporting
In a statement published by the official SPA news agency the foreign ministry said while the kingdom was grateful for having won a two-year term, it had decided not to join.

It said the council's mechanisms and "double standards" meant it was incapable of preserving international peace and security, citing failure to resolve the Palestinian issue after 65 years; failure to prevent the spread of nuclear weapons in the region; and "allowing the ruling regime in Syria to kill and burn its people by the chemical weapons, while the world stands idly [by]."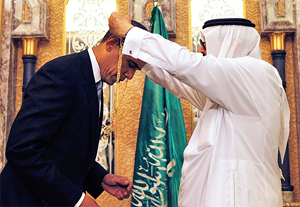 "Accordingly, the kingdom of Saudi Arabia, based on its historical responsibilities towards its people, Arab and Islamic nations as well as towards the peoples aspiring for peace and stability all over the world, announces its apology for not accepting membership of the Security Council until the council is reformed and enabled, effectively and practically, to carry out its duties and responsibilities in maintaining international peace and security."
Click here to read more from CNSNews.com.
Russia on Friday slammed Saudi Arabia for refusing to accept its seat on the UN Security Council, calling the kingdom's decision "strange" in light of its anger at the international community to end the conflict in Syria, AFP reported.
The Russian Foreign Ministry said it was surprised at Saudi Arabia's move and puzzled by its accusations against the Security Council.
With its decision, Saudi Arabia has removed itself from the collective work of the UN Security Council to support international peace and security," the ministry said.
The Jerusalem Post reports Riyadh's frustration is mostly directed at Washington, its oldest international ally, which has pursued policies since the Arab Spring that Saudi rulers have bitterly opposed and which have severely damaged relations with the United States, Saudi analysts have said.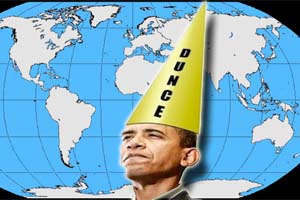 Saudi Arabia has also been angered by a rapprochement between Iran, its old regional foe, and the United States, which has taken root since President Barack Obama spoke by telephone last month to the new Iranian President, Hassan Rouhani, in the highest-level contact between the two countries in more than three decades.