TULSA, OK—The Tulsa Shock announced last week that they hired former Atlanta Dream assistant coach Fred Williams as the team's third head coach since the move from Detroit in 2009.  Williams spent six seasons with the Atlanta Dream (2008-2013) and was part of a coaching staff that won three WNBA Eastern Conference Championship titles (2010, 2011, 2013). Williams became the Dream's Head Coach during the 2012 season and led Atlanta to the WNBA Finals in 2013.

"I am honored to be your Tulsa Shock coach," said Williams, new Head Coach of the Tulsa Shock. "I'm looking forward to building a close relationship with the Tulsa community and the loyal fans that are hungry to become future champions. I am very excited about coming to Tulsa to continue helping our Shock players towards their highest achievements as a team and work hard with our ownership group and management to become one of the best organizations in pro sports."
"This is a great way to kick-off 2014, " Tulsa Shock president Steve Swetoha said, "Fred brings the right qualities and understanding as a head coach to get our team to the next level. Going into our fifth season we are confident in Fred's ability to prepare our team to compete in the Western Conference and working on getting to the playoffs and ultimately winning Championships. "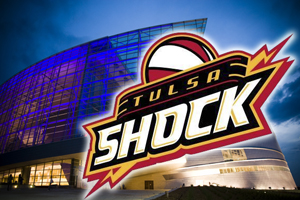 Williams succeeds Gary Kloppenburg, who coached the Shock to a 20-49 record in two seasons as the Tulsa Shock head coach.  Kloppenburg was hired in 2011, and inherited a club that had amassed an abysmal 9-59 record in two seasons under Nolan Richardson and Teresa Edwards.
Williams served as an assistant and Head Coach at the University of Southern California (USC) from 1983-90 and 1994-97. Williams helped guide the 1983-84 USC team to back-to-back NCAA titles. Williams spent four seasons rebuilding the former WNBA team Utah Starzz starting the first season (1998) as an assistant and the next three (1999, 2000, 2001) as the Head Coach. From 2003-2004, Williams spent two seasons with the former WNBA team Charlotte Sting as an assistant.
Williams also served as an advance scout for the NBA Utah Jazz, Seattle Supersonics, Sacramento Kings and Washington Mystics.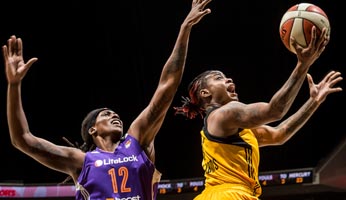 He was awarded the National Women's Basketball League coach of the year and all-star coach in 2006 in which he guided the San Diego Siege to the NWBL championship finals. Throughout his coaching career, Williams has coached several Hall of Fame players such as Cynthia Cooper, Pamela McGee, Lisa Leslie and Tina Thompson.
The Shock will return to the BOK Center for their fifth season in May 2014.  The Shock hold the #2 draft position in the upcoming WNBA Draft.