A partial list of Congressman James Lankford's Senatorial campaign State Leadership Team was announced today in a release by campaign manager Holly Isch.
Among the list of respected community leaders are the original campaign co-chairs from Lankford's successful 2010 campaign when he was first elected to represent Oklahoma's Fifth District: Frank and Nadine McPherson, Gene and Jo Downing, Steve and Jackie Green, Pat Adams, Ralph and Wanda Hill, Dave Gillogly and Randy and Susan Kemp.

Others who have agreed to join the Lankford Leadership Team are: Phil Albert, Dr. Doug Beall, David and Janice Berrong, Gen. (ret.) Dick Burpee, David Burrage, Mike Cantrell, Bob Coburn, Joe Cox, Sean Cummings, Jim Daniel, Jim Duit, John Groendyke, Jimmy and Sheila Jordan, Charlie and Julie Daniels, Tim Elliott, Carl Edwards, Ann Felton, Bill Ford, Greg Gaither, Harold Hamm, Estela Hernandez, Jerry Hietpas, Todd Hiett, James R. Higgins, MD, Tom Hill, Jim and Debbie Hilton, Kirk Humphreys, Dan Keating, Kel Kelly, Justin King and Jami Smith, Brad Krieger, Dr. George Ladd, Jay Lemon, Tom Love, Bill and Terri Mathis, Aubrey McClendon, Chad McDougal, Jeff McDougal, Lew Meibergen, Chuck Mills, Rodd Moesel, Mark Neese, Larry Nichols, Mike O'Neal, Pam Parks, S. Bond Payne, Greg Piatt, Danny Robbins, Pat Rooney, Adm. (ret.) Greg Slavonic, Stephen Smalley, Charles Sublett, Lew Ward, Dana Weber, Anne Wilson, Lynn Windel, Daryl Woodard.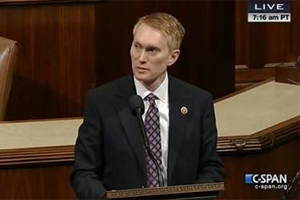 "I am deeply grateful for these men and women who have agreed to support my campaign," Lankford said. "They share my passion for the future of our country. Every day we are gaining support of Oklahomans that share my belief that we should do more than just complain, we should work as long as it takes to restore our nation back to her strong foundation," Lankford added.