Sky News is reporting that Ukrainian Prime Minister Arseniy Yatsenyuk says the Crimea crisis has entered a "military stage" after troops stormed an army base in Simferopol.
One Ukrainian soldier has reportedly died after being shot in the neck when a group of gunmen attacked the compound. Regional defense ministry spokesman Vladislav Seleznyov said a second soldier was wounded in the attack.

Mr Seleznyov did not specify whether the base was stormed by Russian soldiers or pro-Kremlin militia patrolling the area.
Witnesses said there was no immediate evidence that Russian soldiers were responsible for the attack.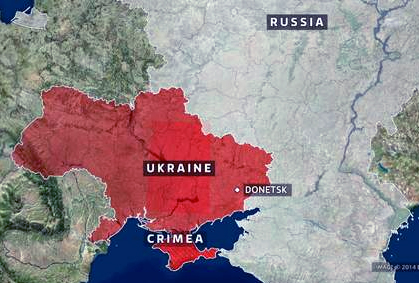 However, Mr Yatsenyuk has accused Russian troops of perpetrating a "war crime".
"The conflict is moving from a political one to a military one because of Russian soldiers," he told a meeting at Ukraine's defense ministry.
"Today, Russian soldiers began shooting at Ukrainian servicemen and this is a war crime without any expiry under a statute of limitations."