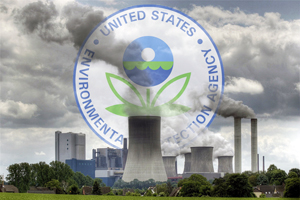 WASHINGTON, D.C. – U.S. Sen. Jim Inhofe (R-Okla.), senior member of the Environment and Public Works (EPW) Committee, today delivered the following opening statement at a EPW Committee hearing entitled, "Oversight Hearing on the Environment Protection Agency's Fiscal Year 2015 Budget".  Witnesses at today's hearing include Environmental Protection Agency (EPA) Administrator Gina McCarthy.

As prepared for delivery:
Ms. McCarthy, I want to thank you for appearing before our Committee today.
I am growing increasingly concerned by the EPA's systematic distortion of the costs and benefits of its regulations.  The agency is out of control. 
While it is quick to turn over every stone to find every conceivable benefit that could come from a new rulemaking, the agency exerts just as much effort to cut corners and ignore reality so it can downplay the true economic costs of its regulations. 
This distortion enables the Agency to enact outlandish rules of obscene cost and harm to the economy and American public without any respect for the cost-benefit balance enshrined in the foundation of our environmental laws.
This topic has been of focus to the committee, as evidenced by the recent report on John Beale. More damaging than the money he stole from the taxpayers is that he and others wrote the playbook on how to get away with this distortion.
For the sake of the American public, it's time we aggressively rein in this practice.
As one example, let's consider the Utility MACT rule.  Utility MACT is the rule that requires power plants to reduce certain components of their emissions.  The Clean Air Act requires these rules to be updated periodically, but only as technology allows and to the extent that the benefits outweigh the rule's full cost on the economy.
In its cost estimate, EPA stated the rule would create 46,000 temporary construction jobs and 8,000 net new permanent jobs.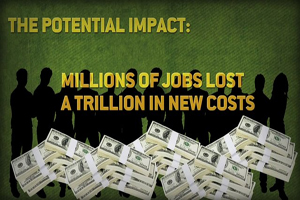 Now that this rule has set in, we're starting to see its real impacts.  And the facts reveal that the rule has not only had a devastating impact on coal production across the country, but it has also resulted in dozens of power plants being shut down, which has caused significant increases in electricity prices around the country.
The New York Times reported on these impacts on March 10th.  They wrote, "Underlying the growing concern among consumers and regulators is a second phenomenon that could lead to even bigger price increases: Scores of old coal-fired power plants in the Midwest will close in the next year or so because of federal pollution rules…," that is, Utility MACT.  "Still others could close because of a separate rule," the 316(b) water rule.  The article continues, "For utilities, another frigid winter like this one could lead to a squeeze in supply, making it harder – and much more expensive – to supply power…"
But this is already happening.  The article reported that in Rhode Island, a utility received permission to raise prices 12.1 percent over the previous year.  In Pennsylvania, utility bills have tripled in some places. What's shocking to me is that the New York Times is connecting these increases back to the EPA's regulations.
So I have to wonder: is it even remotely possible that the Utility MACT rule created 8,000 net permanent jobs, as the EPA said it would?  If this rule is causing electricity prices to triple in some areas, how is that good for job creation?
Before I came to Congress, I was in business.  When input costs go up, it doesn't create jobs.  It lowers profits.  It puts strains at the margins of the business.  The same is true for the whole economy.  And when an input cost as significant as electricity begins to soar in cost or wobble in reliability, the impact is negative and felt across the entire economy.  It destroys jobs, it doesn't create 8,000 new ones.
That the Obama EPA can get away with this kind of distortion proves that the agency is out of control.
And this is something I'm going to focus on for the rest of the year.  It's simply too important for us not to.  EPA's impact may be coal now, but we know it's going to be natural gas next.  Whether it's hydraulic fracturing or methane emissions, the EPA is intent to carry out what the Sierra Club has named it's "Beyond Natural Gas" campaign, just as the EPA did with Sierra Club's "Beyond Coal" campaign.
We in the Senate have been charged with stewarding this nation, which includes watching out for those who are most vulnerable.  The elderly, the poor – these are the people who are most at risk from losing their homes or their health due to skyrocketing electricity bills, which is exactly what will happen under the EPA's War on Fossil Fuels.  It's our job to watch out for them, and it just so happens that the entity we need to protect them from is a seemingly unlikely source – it's President Obama's Environmental Protection Agency.