House Republicans last week broadened their investigation into the IRS's improper targeting of conservative groups, questioning whether the Justice Department might have played a role.
Oversight Chairman Darrell Issa (R-Calif.) and 16 other GOP lawmakers said that the Justice Department had shown interest in prosecuting tax-exempt groups that were dishonest about their political activity, in what they called just the latest sign that Democrats pressured administration officials into unfairly scrutinizing Tea Party groups.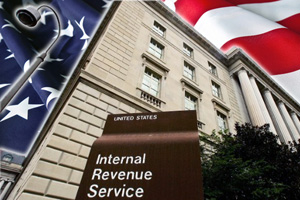 The Republicans said they want Justice to explain their role in the examination of tax-exempt groups, and have requested to interview Richard Pilger, a Justice Department official, about an e-mail conversation he had with former IRS official Lois Lerner about potential prosecutions according to a story by  Bernie Becker and Cristina Marcos for TheHill.com.
That conversation, prompted by a suggestion from Sen. Sheldon Whitehouse (D-R.I.), happened just two days before Lerner acknowledged and apologized for the IRS's scrutiny of Tea Party groups at a Washington conference.
Issa and the other Republicans, citing newly released e-mails, want to know whether more senior officials at the Justice Department wanted Pilger to discuss the matter with Lerner. Pilger told Lerner on May 8, 2013, that "I have been asked to run something by you."
Plus, Republicans say that the department was showing an interest in prosecuting tax-exempt groups for what was legal activity.
"The department's use of alleged false statement on the tax-exempt application is an unfortunate instance of prosecutorial 'gotcha,' targeting these victims for supposed 'lies' about activities that they are legally allowed to do," Issa and other Republicans on the Oversight Committee wrote to Attorney General Eric Holder.
Lerner, summarizing her conversation with Pilger, said in an email last May said that Justice wanted to discuss whether there could be a case against groups that lied on their tax-exempt applications by "saying they weren't planning on doing political activity, and then turning around and making large visible political expenditures."
The conservative group Judicial Watch first released that email and other documents about the conversation between Pilger and Lerner last week.