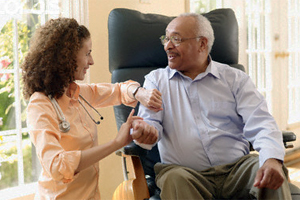 A bill to make sure caregivers are kept informed about when a patient is being discharged and given follow-up care instructions is now on its way to the governor's desk for her signature. House amendments to Senate Bill 1536, by Sen. Brian Crain, R-Tulsa, and Rep. Harold Wright, R-Weatherford, were approved by the full Senate on Monday.
SB 1536 allows hospital patients to designate a lay caregiver upon formal admission. The hospital must also notify the designated caregiver of the patient's discharge and consult with the caregiver about aftercare.
"There are more than half a million Oklahomans who provide some type of caregiving support to a loved one, friend or neighbor. That care means more people are able to stay independent and in their own homes rather than being forced to go to a long-term care facility," Crain said. "It just makes sense to keep those caregivers in the loop so the patient doesn't wind up going right back into the hospital."
According to the Oklahoma Health Care Authority, in fiscal year 2013 the agency spent almost $63 million for hospital readmissions with 30 days of discharge for Medicaid patients. The federal Centers for Medicare and Medicaid Services reported that preventable hospital readmissions within 30 days of discharge costs Medicare approximately $17 billion each year.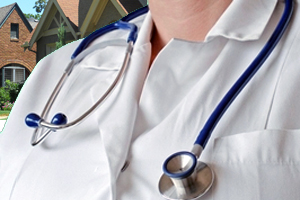 "Oklahoma caregivers are increasingly being asked to perform nursing and medical tasks such as dispensing medications, administering injections and providing wound care," Wright said. "This legislation creates a designated status for caregivers beyond the next-of-kin status to help them coordinate that care with hospitals."
SB 1536 is supported by AARP, the American Cancer Society, the Alzheimer's Association, and other aging advocacy organizations, including Oklahoma's Silver Haired Legislature.
"AARP appreciates the leadership of Senator Brian Crain on Senate Bill 1536 – the caregiver bill," said Dusty Darr, AARP Oklahoma Associate State Director. "Senator Crain has worked tirelessly on this important legislation that will help thousands of older Oklahomans get the care they need at home after they are discharged from the hospital. As a result, post-discharge health outcomes will improve and costly hospital readmissions will be reduced. We applaud the Oklahoma Senate for sending this important legislation to Governor Fallin and urge her to sign SB 1536 quickly."