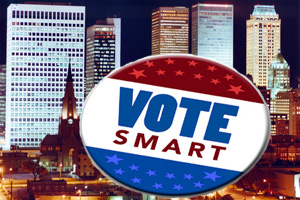 Early voting begins this week for Oklahoma primary contests. Several of those races will have national impact, but state, county and city races are also critical in the course government will take on significant policy issues.
A new state law which took effect on November 1, 2013, changes the dates and times as early voting now begins on Thursday and continues on Friday and Saturday. Early voting is no longer conducted on Monday.
These changes have occurred due to the approval of SB 869, which was signed into law in May, 2013. As a result, Thursday, June 19 is the first day for in-person absentee, aka "early" voting, in the June 24 Primary Election, Tulsa County Election Board Secretary Patty Bryant said.
The new law also adjusts the hours for Saturday in-person absentee voting. Saturday voting now takes place from 9 a.m. until 2 p.m. Bryant explained that during federal and state elections such as this one, voter turnout is often heavier and providing early voting on Saturday gives voters an additional opportunity.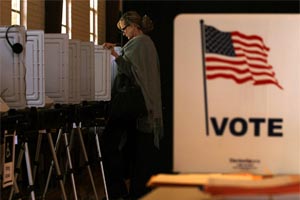 Also, because of heavier turnout, for federal and state elections the law now allows early in-person absentee voting to be conducted at more than one location in Tulsa County. For the June 24 election, early in-person absentee voters will have the opportunity to vote at either the Tulsa County Election Board office, 555 North Denver Avenue, Tulsa, or at the Hardesty Library, 8316 East 93 Street, Tulsa.
More information about absentee voting in Oklahoma, as well as other election-related information, is available at www.elections.ok.gov.
Most of the interesting races are among Republicans which, after 100 years of domination by Democrats, now number in the majority in Oklahoma. That doesn't mean all running as Republicans are believers in Republican ideology, just that they can count the number of citizens registered.
The most obvious "party whatever" examples are north of Tulsa in Rogers County. The incumbent Rogers County Treasurer elected for 23 years as a Democrat is now running as a Republican. Businessman Jason Carini is the lifelong Republican challenging and he is using a State Auditor's report with "repeat findings" of incompetence identified during the incumbent's service. Also in the Rogers, Mays and Craig County race for District Attorney, Erin Oquin is the Republican facing an elected incumbent Democrat now running as a Republican and another "new" Republican, Matt Ballard. For more on these races, click here to read the Tulsa Today exclusive story by Ted King.
The most hotly contested race statewide is the race to fill Dr. Tom Coburn's unexpired term in the U.S. Senate.  News 9 in Oklahoma City and News On 6 in Tulsa are hosting a debate between the top Republican candidates, T.W. Shannon and James Lankford, You have the chance to ask the candidates about any topic, by clicking here. All questions will be reviewed and some will be selected for use during the live debate. The debate will air on June 18th at 8:00pm on News 9 and News On 6.
Leading up to the primary, Tulsa Today will post a series of stories on various races. Check back for interviews and analysis throughout the week.