LAWTON – Governor Mary Fallin today toured a temporary shelter at Fort Sill housing almost 600 unaccompanied minors who crossed the United States' southern border illegally. The tour was lead by officials with the U.S. Health and Human Services Administration for Children and Families. Federal officials barred access to the tour for the media and requested no pictures or video be taken.
Following the tour, Fallin criticized President Obama for lax immigration policies that have lead to an illegal immigration crisis.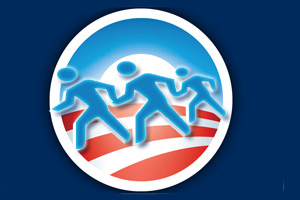 "This facility at Fort Sill is a testament to President Obama's failed immigration policies and his lack of seriousness when it comes to border security," Fallin said. "Over 50,000 unaccompanied minors illegally made their way into the U.S. in the last year. Because of the president's insistence on amnesty over border security, that number is expected to double. The president's failed policies are creating a crisis at our borders that is now spilling over to Oklahoma and Fort Sill."
The governor also said that housing illegal immigrants at Fort Sill was an inappropriate use of a military facility.
"This facility is designed for our soldiers to train and prepare to protect our nation," said Fallin. "Instead, the federal government is using it as a cross between a boarding school and detention center for illegal immigrants. President Obama should not be using our military facilities as a tool to cover up his failed immigration policies."
Finally, Fallin said she was disturbed by the lack of transparency at the facility. Federal officials continue to bar the press from the Fort Sill facility.
"While I appreciate the opportunity to tour this facility, I am disturbed by the secrecy employed by the Obama Administration," said Fallin. "The administration is housing hundreds of children on a military facility and it has an obligation to demonstrate to the public that conditions are safe for both those children and the American workers at the facility. As of now, access has been barred to all but a few government officials."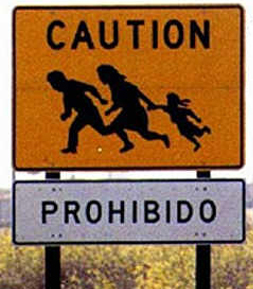 "There are many questions that continue to remain unanswered. The Obama Administration tells us the Fort Sill facility will close in 120 days. They have not released any plan, however, to reduce the flood of illegal immigrants coming into this country. How then, can we expect this facility to be temporary, as they claim? This facility appears to be just the tip of the iceberg when it comes to dealing with a failed illegal immigration policy that is creating a crisis at our border and in communities across the country. The Obama Administration appears adrift on this issue, creating policy on the fly, with little planning and no transparency. The outcome is not something that anyone can be happy with."