TULSA, OKLAHOMA— Moises Alberto Yanez, 40, of Tulsa, was sentenced by U.S. District Judge Claire V. Eagan on Friday, to serve 240 months in prison for conspiracy to commit money laundering, announced United States Attorney Danny C. Williams Sr. and R. Damon Rowe, Special Agent in Charge of Internal Revenue Service, Criminal Investigation.
According to court documents, from June 2011 through November 2012, Yanez admitted to making rental payments on two properties in Tulsa that were rented for the purpose of storing and distributing marijuana and methamphetamine.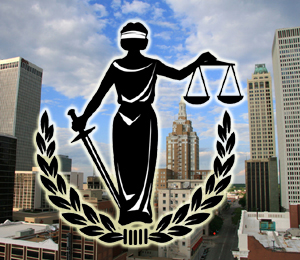 Yanez also admitted to making the rental payments using money he received from selling marijuana and methamphetamine, which he and other conspirators received from California, Texas, and elsewhere.
Other defendants who have pleaded guilty and have been sentenced in this investigation on various drug-related offenses are:
• Oscar Fuentes-Diaz
• Terry Leon King
• Maicol Nunez-Guardado
• Jose Robles Arechiga
• Orlando Keane Jordan
• Jennifer Madison Ramirez
• Luis Sigala
• John Mark McGinley will be sentenced on July 29, 2014
United States District Judge Claire Eagan also entered an agreed joint $117,000 criminal forfeiture money judgment against Yanez, Fuentes-Diaz, Nunez-Guardado, and Arechiga.
The case was investigated by the Drug Enforcement Administration, the Internal Revenue Service, and the Tulsa Police Department. Assistant United States Attorney Janet S. Reincke prosecuted the case on behalf of the United States.