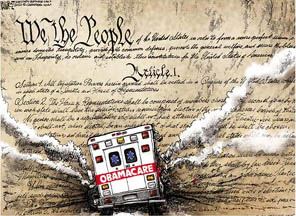 Oklahoma officials U.S. Sen. Jim Inhofe, U.S. Rep. James Lankford and Oklahoma Attorney General Scott Pruitt responded today to the decision of the U.S. Court of Appeals for the D.C. Circuit to uphold the challenge in Halbig v. Burwell. The court ruled that government subsidies given to 4.7 million people by the Obama Administration to purchase insurance on the federally-run Healthcare.gov were not legal under the Affordable Care Act.
The decision, if upheld, strikes down an IRS policy change that allowed Obamacare health insurance subsidies in states with state-run exchanges, despite the Affordable Care Act only allowing federal subsidies through state-run exchanges, not in the 36 states that chose partial participation in the marketplace or none at all.
Representative James Lankford (R-Okla.), Chairman of the House Oversight Committee's Subcommittee on Energy Policy, Health Care and Entitlements, expressed support saying, "Today's D.C. Circuit Court decision should remind this President and his Administration that Congress writes the laws, not the Executive Branch."
"In July 2013 Oklahoma's Attorney General Scott Pruitt testified before the House Oversight Subcommittee I chair to vocalize state concerns with IRS's potentially unlawful action regarding state subsidies. The Obama Administration's rewrite of the law has introduced even greater uncertainty into the health insurance market and may lead to higher premiums in 2015 and beyond as well as hundreds of billions of dollars in unauthorized federal spending. IRS's unilateral policy change did not pass the 'smell test' then, and things haven't exactly improved at the scandal-plagued IRS since then.
"The Health Care Compact resolution I offered in February would empower states to run our currently mismanaged federal healthcare programs. Under the Compact providers and state officials could meet face-to-face to ensure patients receive quality care and providers are paid quickly and fairly for their services. I look forward to consideration of the Health Care Compact, which would offer states a solution to get out of the federal healthcare mess, which is getting messier by the day. Americans want real solutions immediately, not just political spin.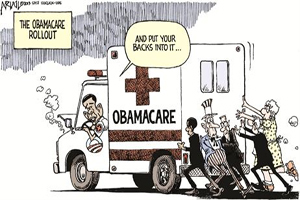 "I will continue to work toward solutions that provide low- and middle-income families impacted by this potentially unlawful IRS rule with access to quality healthcare options without Washington's unaffordable, complicated and excessive rules and regulations that detract from patient care," concluded Lankford.
Created in the Affordable Care Act, Section 36B of the U.S. tax code only authorizes tax credits and subsidies to individuals in states participating in state-run exchanges. However, effectively rewriting the law, Treasury and IRS have now authorized the provision of tax credits and subsidies in federal exchanges as well. Treasury officials could not point to a single instance of legislative history to support their interpretation or documentation of thorough, corresponding legal analysis prior to implementation of the change.
U.S. Sen. Jim Inhofe (R-Okla.) said, "Today's decision in the D.C. Circuit Court is only one of many rulings demonstrating the problems that plague Obamacare." 
"President Obama sold his signature legislation on the merit it would make healthcare affordable. The Administration has been breaking the President's own law in order to give the appearance of a promise kept, but as we've seen with the number of people losing their preferred healthcare plans and doctors as well as the skyrocketing costs, ObamaCare has only been a promise broken. Today's decision is similar to litigation that Oklahoma's Attorney Scott Pruitt filed in 2011 challenging Obamacare's overreach into 34 states that have refused to set up exchanges. Courts are beginning to agree that Obamacare is riddled with problems and that the current Administration is deliberately ignoring it's own flawed law. It's time we repeal and replace ObamaCare with common-sense solutions that truly makes healthcare choices accessible and affordable for Americans,"  Inhofe added.

Attorney General Scott Pruitt said today the legal claims made in 2011 in Oklahoma's lawsuit challenging the implementation of the Affordable Care Act (ACA) were upheld in a ruling by the DC Circuit Court of Appeals.
In September 2011, Oklahoma was the first to raise a legal challenge to the legality of an IRS rule that caused billions in illegal subsidies to be paid out, despite Congress having never authorized those payments. On Tuesday, a three-judge panel of the DC Circuit ruled 2-1 in favor of the challengers in Halbig v. Burwell. The private plaintiffs in that case filed a lawsuit in May 2013 that brought the same challenges made by Oklahoma in 2011.
"Early on, we recognized this major problem with how the Obama administration was implementing the Affordable Care Act," Attorney General Pruitt said. "Other states and private plaintiffs like Halbig followed our lead in challenging the law and today's ruling by the DC Circuit Court of Appeals is a victory for Oklahoma's lawsuit and others challenging the law. Our lawsuit challenges the administration's attempt to 'fix' the health care law through executive fiat. This ruling gives us great confidence that Oklahoma's lawsuit will ultimately prevail."
A decision in Oklahoma's lawsuit is imminent. Oklahoma's lawsuit is before a federal judge in the Eastern District of Oklahoma.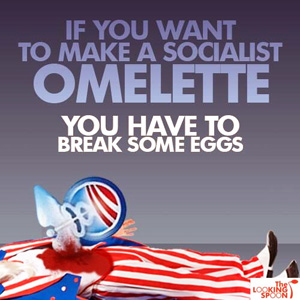 The state of Oklahoma is challenging an IRS rule regarding the legality of the subsidies and the assessment of tax penalties on "large employers." The IRS is attempting to assess "large employer" penalties in states like Oklahoma that did not establish state health care exchanges, which contradicts the language of the ACA. The ACA states tax penalties are only to be assessed in states that set up state-based health care exchanges.