TULSA, OK–At a press conference on Wednesday afternoon the Tulsa Oilers hockey club announced the signing of four veterans to the team.  Ben Gordon, Drew Fisher, Ryan Cramer and Scott Macauley will return to the Oilers for the 2014-15 season, bringing the total number of players signed to at or near sixteen players.
Ben Gordon, set to begin his third season in Tulsa, led the squad in goals (36) and points (89) in the 2013-14 campaign and was named to the All-CHL Team.
A 29-year old native of International Falls, Minnesota, Gordon proved to be the Oilers' most consistent and most potent offensive weapon last season by recording five hat-tricks and 22 multi-point games.  Gordon was named CHL Player of the Week three times last season and was selected as the CHL Player of the Month for February.
The 5-foot-10, 180-pound center continued his torrid pace in the postseason by notching a team-high four goals and a +4 rating.  For his outstanding efforts on and off the ice, Gordon was chosen as Team MVP, Offensive Player of the Year, and also received the Oilers' Community Service Award.
In two full seasons in Tulsa, Gordon has appeared in 113 games and has registered 155 points (62 goals, 93 assists).
"Tulsa is really starting to feel like home for me and my family and I'm looking forward to the challenge of helping push this team to a championship," said Gordon as he approaches his seventh season of pro hockey.  "This organization has really taken care of me, they've treated me extremely well and I want to do whatever I can to show my appreciation and give these fans the kind of hockey they deserve.  With a lot of guys back from last season and some new pieces in place, I think we're in for an exciting season."
Drew Fisher who like Gordon hails from International Falls, MN, played in all 66 games last season.  He turned in a 10 goal, 22 assist season with 30 penalty minutes.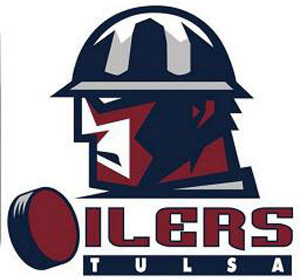 A product of Bemidji State University, Fisher began his pro journey with the Oilers at the end of the 2011-12 season.  In the two years since his debut, the 27-year old has played in 144 consecutive games as an Oiler.  Fisher, who finished seventh in the CHL in rookie scoring in the 2012-13 campaign with 40 points (16 goals, 24 assists), is a 6-foot-3, 215-pound winger capable of playing a top-line role and contributing on Tulsa's special teams units.
"My wife and I really love it here in Tulsa, we have family and great friends here so it's definitely special to be able to keep coming back to the same place and the same team," Fisher said.  "So many players in minor league hockey bounce around from city to city and I feel very lucky to be able to stay in the same place.  The fans in Tulsa are incredible and I hope this team can take another big step this season."
Ryan Cramer rounds out the trio from International Falls, and he like Fisher was an ironman for the Oilers who suited up in every game last season.  A 6-foot-2, 210-pound center or right wing, Cramer arrived in Tulsa for the Oilers' 2011 playoff run and has gone on to record 85 points (41 goals, 46 assists) over the course of 178 total games.  In 2011-12, his first full season as a pro, Cramer posted career-highs in goals (17), assists (21), and points (38).
Cramer put up 33 points in 2012-13, and last season, the 28-year old registered 16 points.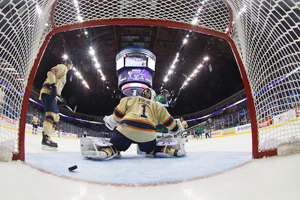 "I grew up playing hockey alongside Ben and Drew and to have those guys as teammates for another season is a big part of why I wanted to come back," commented Cramer.  "You don't see it too much at this level of hockey where three guys from the same small town can play on the same team and it's something I don't take for granted.  It's going to be another fun season for all of us and I'm excited to get it started."
Finally, the Oilers announced the signing of Scott Macauley.  Macauley was a utility defenseman who had an outstanding rookie season in 2013-14.  The Winnipeg native saw action in 53 games and finished the season with three goals and 22 assists. He was a key component of the Tulsa power play that earned 15 of his 20 points on the man-advantage.  The second-youngest player on the Oilers roster last year, the 23-year old Macaulay joins Nathan Lutz, Jake Obermeyer, and Eric Tallent as returners on the Tulsa blue line.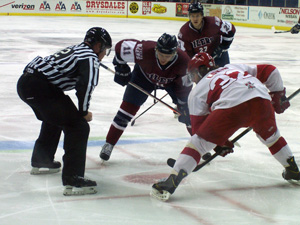 "I had a great time in Tulsa last season and I'm really looking forward to coming back," Macaulay stated.  "We had a great group of guys last year and I learned a lot.  I know we can build on what we achieved and bring a championship back to the fans at the BOK Center."
The Oilers open training camp on Monday, October 13 and begin the 2014-15 CHL season on October 24 on the road against the defending champion Allen Americans.  Tulsa's home opener is slated for Sunday, October 26 at 4:05 p.m. against the Wichita Thunder.