Updated: Declaring that Russian troops had crossed into Ukraine, President Petro O. Poroshenko on Thursday canceled a planned visit to Turkey and convened a meeting of the national security council to focus on the "marked aggravation of the situation" in the southeast of his country the New York Times is reporting today.
The meeting of the national security council will focus on shaping a response, and Ukraine will also request a meeting of the United Nations Security Council.
Mr. Poroshenko made his comments as the leader of the main separatist group in southeastern Ukraine said that up to 4,000 Russians, including active-duty soldiers on leave, had been fighting against Ukrainian government forces, Russian television reported.
Click here for more from the New York Times.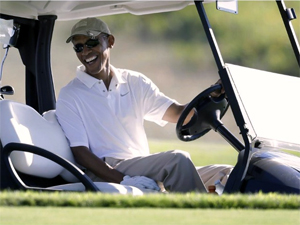 To be clear; both sides say Russian active duty military forces have invaded and are fighting a sovereign neighbor nation to gain control of territory by force of arms. This clarifies that the standard of behavior that held the peace since World War II (established boundaries between nations are sacrosanct) is over.  Peace between nations in Europe is over. World War has begun again.
Update:  Fox News is reporting more specifics of the incursion noting two columns of Russian tanks have entered Ukraine, a security spokesman says, forcing border guards to retreat amid fears that rebels are seeking to create a land link between Russia and Crimea.
Ukrainian security council spokesman Col. Andriy Lysenko says Ukrainian forces were fired at using Grad missile systems from Russian territory at about 11 a.m.
Lysenko said about an hour and a half later, two columns — including tanks and other fighting vehicles — began an attack on a border post.
They later entered Ukraine from Veselo-Voznesenka and Maximovo of the Rostov region in Russia.
Ukrainian border guards retreated because they didn't have heavy equipment.
Meanwhile, a top NATO official said Thursday that at least 1,000 Russian troops have poured into Ukraine with sophisticated equipment and have been in direct "contact" with Ukrainian soldiers, resulting in casualties.