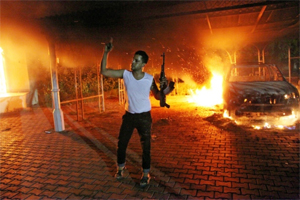 A U.S. security team in Benghazi was held back from immediately responding to the attack on the American diplomatic mission on orders of the top CIA officer there, three of those involved told Fox News' Bret Baier in a recent interview.
Their account gives a dramatic new turn to what the Obama administration and its allies would like to dismiss as an "old story" – the September 11, 2012 Benghazi attacks that killed U.S. Ambassador Christopher Stevens and three other Americans.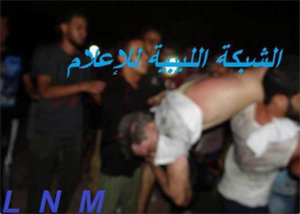 Speaking out publicly for the first time, the three were security operators at the secret CIA annex in Benghazi – in effect, the first-responders to any attack on the diplomatic compound. Their first-hand account will be told in a Fox News special, airing Friday night at 10 p.m. (EDT).
Based on the new book "13 Hours: The Inside Account of What Really Happened in Benghazi" by Mitchell Zuckoff with the Annex Security Team, the special sets aside the political spin that has freighted the Benghazi issue for the last two years, presenting a vivid, compelling narrative of events from the perspective of the men who wore the "boots on the ground."