A Tulsa based plumbers and pipe welders union is clearly flush with cash, as a dozen of their top officials make more than $200,000 last year, federal records show.
Plumbers AFL-CIO Local Union 798 paid business manager Daniel Hendrix $280,000 and financial secretary/treasurer Wade Pilgreen $272,000 in fiscal 2013, according to disclosures the union filed with the U.S. Department of Labor.
No other union official in Oklahoma exceeded the $200,000-salary mark, according to USDOL records. Yet, 12 employees of the Plumbers AFL-CIO Local Union 798 were paid $216,000 or more in 2013 and the office manager made $151,000.
"It's a lot of money, particularly for a local union," said Rick Berman, executive director of The Center for Union Facts, a nonprofit that says it fights for "transparency and accountability in America's labor movement."
But Hendrix said the pay is appropriate because his union has 7,000 members spread across 42 states.
"We're probably an anomaly," he said. "We're not a typical local in that we don't just have Oklahoma."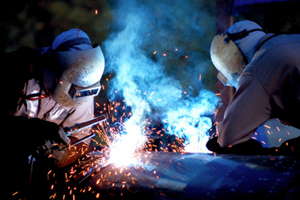 Hendrix said his pipe fitters make about $50 an hour and work at least a 60-hour a week plus expenses, and the union staff is compensated at a similar rate for their roughly 80-hour work weeks. A person making $50 an hour for an 80-hour week makes about $200,000 a year.
"The guys they represent are probably making $250,000-$300,000" he added. "All those (union officials) at one point were career welders out in the field with the capability of working and making more" than they're paid by the union.
Berman, a former U.S. Chamber of Commerce labor attorney who runs a public relations firm, said top national union leaders make between $300,000 and $470,000, so for a local union with about 7,000 members to make close to that is "pretty strange."
Hendrix said his people have more responsibility and work longer hours than most local unions.
"We work upwards (of) 70-80 hours and work in four different time zones," he added.
Like many nonprofits, CUF has declined to disclose the sources of its funding sources, saying only the money comes from foundations, businesses and the general public.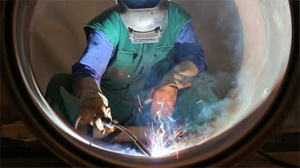 CUF's website says it's not anti-union but claims "big unions have opposed employee rights, engaged in self-dealing and corruption and made excessive demands that have killed tens of thousands of jobs and driven major cities into bankruptcy."
______________________
About the author: Arthur Kane has been an award-winning reporter and editor at top newspapers like the Denver Post and producer and executive producer at the ABC affiliate in Denver. He has won two duPont Columbia awards, a Peabody and the Military Reporters and Editors honor. He covers Colorado and Oklahoma for Watchdog.org and you can follow him on twitter at @arthurmkane or send tips or questions to Akane@watchdog.org.