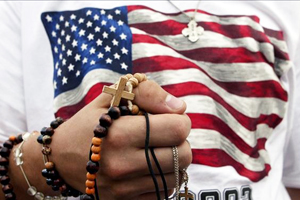 Analysis: According to Politico, Rand Paul talked foreign policy. Rick Santorum decried flagging family values. Michele Bachmann called for war on radical Islam and Sen. Ted Cruz of Texas captivated the crowd, but video of Rep. Jim Bridenstine and Glenn Beck is also gaining traction.
"The Values Voter conference offered an early glimpse of what's sure to be a spirited battle for the allegiance of Christian conservatives in 2016." Politico said.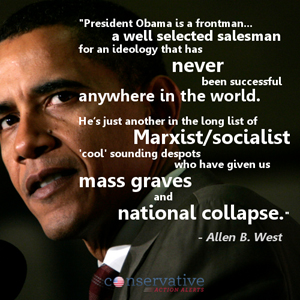 In this writer's opinion, it is more than what church a candidate may attend that concerns American voters. It is a foundational failure of political leaders to demonstrate honor in office. Push back based on principles may well rule this election cycle – a demand for the elected class to walk the talk and live their word.
President Obama hid his foundational ideology, early mentors, academic record and has never showed core principles beyond that demonstrated as Democrats controlled both Houses of Congress and daily by administrative decree to "transform" America to a top down central authority driven command and control society. As the orgasmic fulfillment of the Left's wildest dreams, President Obama has proven those dreams don't work – his delusions failed America and that is the Obama legacy.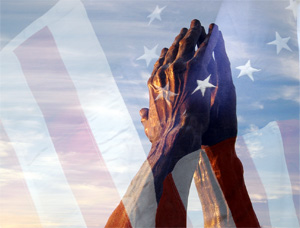 Based on his faith, Sen. Ted Cruz of Texas spoke from his heart on foundational events, what they taught him and how his family grew in faith. He said, at one point, his parents were not "people of faith." They "drank far too much" and had "serious problems with alcohol," Cruz said, His father, Rafael Cruz — now a fixture on the conservative speaking circuit — briefly left the family when the senator was 3. But returned after beginning to attend church.
"So when anyone asks, 'Is faith real, is a relationship with Jesus real?' I can tell you if it were not for my father giving his life to Christ, I would have been raised by a single mother without having my dad in the home," the first-term senator said. "Every one of us, we have seen first-hand that in utter darkness, hope remains."

Glenn Beck called the crowd to remember the story of American History asserting more unites Americans than divides them pressing the point not to get swept up in the hostile debates of the day. Then he surprised everyone.
"Has anyone said what a blessing Barack Obama is to us?" Beck said to laughter. "I will tell you, I'm a better man. I know more about American history since he's been president. While I wish it wouldn't have happened, and I'm not rooting for someone else who was his secretary of state — 'I don't think I need to be that much better, Lord. I'm stronger.'"
Beck compared two famous books as a framework for a revolution – Saul Alinsky's "Rules for Radicals" and the New Testament of the Bible.
Alinsky was a Chicago radical community organizer who trained progressives to organize, and he was a mentor to former Secretary of State Hillary Clinton while President Obama studied him. Alinsky's "Rules for Radicals" became a model for many liberals. "I will tell you, for many people in America, this is their scripture," Beck said, holding up a copy of "Rules for Radicals."
Beck then made reference to the figure who holds a prominent spot in Alinsky's book. Should we follow a guy who is dedicating his book to Lucifer?" Beck said in a mocking voice. "No."

Representative Jim Bridenstine (R- OK, 1st Dist) spoke as a "warrior."  Humble, direct, forceful and specifically to his experience as a Navy Pilot, Bridenstine reminded the crowd of what President Obama has said and not done.
Bridenstine noted that in the Obama Administration, "politics rules Foreign Policy rather than the best interest of the nation."
Bridenstine also talked about faith and how close we came to establishing atheism as the national religion.  He spoke of a recent conversation with a clerk from the Ninth Circuit Court – a graduate of Stanford University – who did not know the First Amendment.
Watch the entire event online at http://valuesvotersummit.org/