At 1-5 on the year and 1-1 in the AAC, the University of Tulsa Golden Hurricane are in trouble.
After an exciting opening night where they topped the Tulane Green Wave 37-31 the Hurricane has lost five straight, the latest being a 35-24 loss to Temple last weekend in Philadelphia.  It's a bad situation that doesn't have any easy answers.
"Obviously, we were discouraged by the outcome, (against Temple), but encouraged by the fight and the improvement in areas. Still got a lot of work to do." TU head coach Bill Blankenship said at his weekly press conference, "We are all frustrated and we want to get it tipped over. We want to get past that tipping point."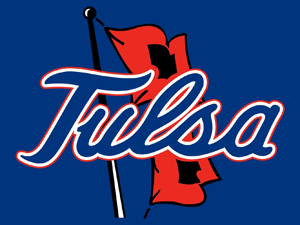 While it was a loss last weekend TU had a few bright moments.  Like taking the lead into the fourth quarter, and Blankenship keyed in on that in his remarks.  "I love the way our guys went into the fourth quarter and seized the lead and gave us a chance." Blankenship commented, "We've got to continue to fight to give ourselves that opportunity."
Hopefully they will have better luck against the University of South Florida this weekend in H.A. Chapman Stadium.  It's homecoming for the Hurricane and with all that goes along with that, the team is looking for a break.  The Bulls are 2-4 on the season and a lot of what they are going through in their season mirrors what the Hurricane are going through.
"Willie Taggert is a guy that I've had a lot of respect for what he has done both as a player and as a coach." Coach Blankenship remarked, "He has inherited a situation where the team is in a rebuilding mode. He's playing a lot of young players and a lot of players. They are doing some of the things that we've done, they've continued to play well but haven't been able to reap very many Ws."
The Bulls are coming to Tulsa reeling from a 28-17 loss to East Carolina at home during their homecoming.  They have many weapons that the Hurricane need to contain if they want to put together a strong showing on Saturday.
"Their running back Marlon Mack leads the conference in rushing as a true freshman. He is a legit back, a legit speedster and a guy that can make you miss." Blankenship commented, "They have a receiver, #7 Andre Davis, who has missed four games this season after playing in the opener, but he's been back. Last week, he set their all-time receiving record."
Blankenship is seeing improvement in his quarterback, sophomore Dane Evans.
"He was much more poised last week. I think Dane really locked into the game plan. I was very, very pleased with his decisions." Blankenship said, "I thought he played within himself a lot more, which I think is important. He didn't try to do too much but he operated very efficiently."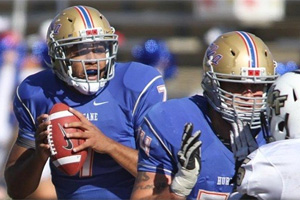 "That's a result, I think, of the running game and being able to push that a little bit. I don't think that he would ever admit that he wants us to run the ball, but I think the fact that we can run the ball allows him to settle in a little bit and to play his role a little more."
Most important of all, the Hurricane is going to have to quit giving up big plays.
There is a sum of all the parts that need improvement, but it really starts with putting a kibosh on the big plays early on in the game that puts the team in a hole by halftime.
"It's been, without a doubt, the issue that has been the Achilles heel for us. It's just so different than how our defense has played since we've been here. We've always been able to get a grip on not giving up the big play." Blankenship said," We're continuing to coach and teach. Partly it's us having to put new guys in spots and some of that is a little bit of a learning curve, but we're having some veterans that are making some of those same mistakes too. All I can tell you is that we are continuing to focus in on the teaching."
At the end of the day, Blankenship wants the 2014 homecoming to be better than last years, which was a 34-15 lost to the UTSA Roadrunners.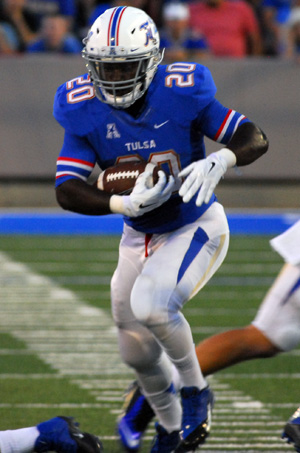 "I don't want to do that again. We have a lot of pride in what we're doing here. I wear a lot of badges, so to speak. The Tulsa patch for me as an alum and as a letterman might as well be my family name. That's how big it is to me." Blankenship stated, "It matters to us how we're doing on the field, how we perform, how we represent our university and how we represent our lettermen who have come before."
"That's probably the motivation and pressure for me. We don't ever want to disappoint our family. That's the way I feel about it. I think the neat thing about our staff is that we have a number of alums and former lettermen here who feel the same way."
Kickoff is slated for 11am on Saturday morning at H.A. Chapman Stadium.  Hurricane Alley is located on Chapman Commons and provides fans an entertainment area prior to the game. Hurricane Alley will open at 8:00 a.m. for the TU-USF game. Live entertainment will begin at 8:30 a.m. The TU men's basketball team will be signing autographs on Chapman Commons from 9:30-10:30 a.m.