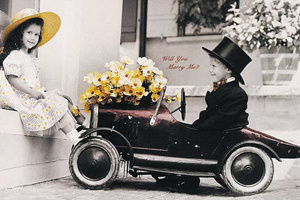 When you say, "I do," are you really planning on, "Until death do you part"?
If so, you might want to study the following four indicators of a lasting marriage.
You really can analyze the data yourself and know what odds you face with any prospective "true love."


Zach Noble writing for The Blaze Sunday notes that "Data tinkerer" Randal Olson, a computer science Ph.D. candidate at Michigan State University, has already produced a practical guide to how your wedding day can correlate with the longevity of your marriage.
Pulling data from an Emory University study on marriage, Olson determined that solid fundamentals are linked with a lower chance of a couple winding up in divorce court.