INDEPENDENCE, MO—Fresh off an exciting win over the Allen Americans on Friday night, the Tulsa Oilers hopped on the bus and traveled to the Kansas City Suburb of Independence, Missouri to take on the Mavericks for the fifth time this season on Saturday evening.
Defeating the Mavs has been a daunting task for the Oilers this season, and having finally taken a game from them in their barn back on November 21st, they hoped the curse was broken.

Sadly, it was not to be as Mavericks goalie Maxime Lagace made 27 saves and kept the Tulsa Oilers off the scoreboard for 59 minutes in a 2-1 Mavs victory on Saturday night in front of 5,124 at the Independence Events Center.  John Scott-Dickson and Andrew Courtney scored in the opening two periods and the Oilers Jon Booras scored in the game's final minute to finally break Lagace's shutout bid.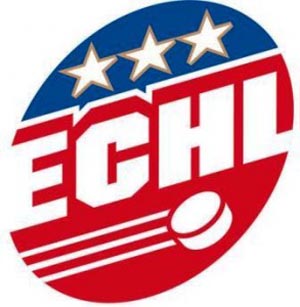 The Oilers have lost three of their last four games and dropped to 1-3-1 against the Mavericks this season.  The Mavericks got their fourth win in a row on SaturdaIn addition, Tulsa ended the night 0-for-4 on the power play and has now played six consecutive games without scoring a power play goal.  Oilers goalie Kevin Carr made 28 saves on 30 Missouri shots in the game.  The Mavericks, owners of the league's worst power play coming into the contest, went 0-for-5 with the man-advantage.
With the Loss, Tulsa is now four points behind division leading Allen with a record of 11-8-1 with 25 points.  After nine games in the last 13 days they will have time to rest and regroup before the team's oldest rival, Wichita, on Wednesday night in the BOK Center, which is scheduled for a 7:05 face off.