Tulsa, Oklahoma –– The University of Tulsa has selected Philip Montgomery as the school's 29th head football coach, Vice President & Director of Athletics Derrick Gragg announced today. Montgomery will be introduced to the public at a university press conference Monday on the TU campus.
Montgomery has logged nearly two decades of coaching experience, including the past seven (2008-14) at Baylor where he most recently has served as the offensive coordinator for the Big 12 powerhouse. The Bears have posted 10 or more wins in three of the last four years, including 11 victories in the 2013 and 2014 seasons. This year, Baylor has produced an 11-1 record and No. 4 ranking in the Associated Press poll.

"We are extremely pleased to have Philip Montgomery as our head football coach," said Gragg. "Coach Montgomery has outstanding background as a collegiate coach and recruiter. He is one of the bright offensive minds in college football and has coordinated explosive offenses at both Houston and Baylor."
A Texas native, Montgomery first began his association with Art Briles at Stephenville High School and has coached alongside Baylor's head coach for 16 seasons. Montgomery moved with Briles to the University of Houston in 2003 and spent five years (2003-07) with the Cougars.
"For more than 20 years, Philip has been a rising star in Texas football," said TU President Steadman Upham. "We welcome Philip and his family to our campus and the Tulsa community."
"I am truly honored to be the next head coach at the University of Tulsa," said Montgomery.
"I want to thank President Upham, Derrick Gragg and the Board of Trustees for this special opportunity. I was fortunate to be in a great position working with Coach Briles and the wonderful people at Baylor. I've always wanted to be a head coach, but my family and I knew that it would take the right opportunity to get me to leave Waco. Tulsa is that special opportunity. There is a lot of work to get done and trust me, I'm already on it. Get ready for some fun, fast and physical football."
In his career, Montgomery has tutored several award-winning quarterbacks, including Big 12 Player of the Year Bryce Petty, Heisman Trophy winner Robert Griffin III, Baylor All-American Nick Florence, Conference USA MVP Kevin Kolb and Houston standout Case Keenum.
Following Baylor's record-breaking 2013 Big 12 championship season, Montgomery was honored as the Offensive Coordinator of the Year by FootballScoop.com and was named a finalist for the Broyles Award given to the nation's top assistant. In 2011, Montgomery was named the National Offensive Coordinator of the Year by Rivals.com and was the Quarterback Coach of the Year by SpeedTracs/FootballScoop.com.
During his time at Houston, the Cougar offense ranked as one of the nation's most prolific. In the 2007 regular season, Houston ranked fourth nationally in total offense (513.17 ypg), 10th in rushing offense (239.92 ypg), 17th in scoring offense (36.33 ppg) and 27th in passing offense (273.25 ypg).
Prior to joining the Cougars' coaching staff, Montgomery served one year as the offensive coordinator at Denton (Texas) High School and helped the team to a 10-2 record and the 2002 bi-district crown. Before that, Montgomery spent six seasons as the quarterbacks and backfield coach at Stephenville High School, where he was part of Briles' program that won back-to-back state 4A Division II state championships in 1998 and 1999.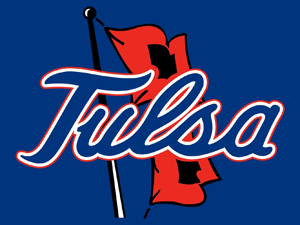 A four-year letterman at Tarleton State, Montgomery began his coaching career as a student assistant at his alma mater working with the running backs and serving as the summer weight room coordinator for two seasons.
Montgomery received his bachelor's degree in exercise and sports studies from Tarleton in 1995. He and his wife, Ashli, have two children, Cannon and Maci.