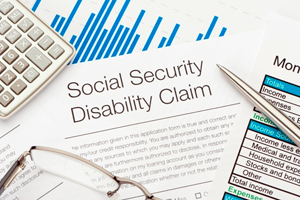 WASHINGTON, D.C. – The disability trust fund will be completely exhausted in less than two years, according to the Social Security Board of Trustees. When this happens, the more than 11 million Americans receiving disability benefits will face immediate cuts of nearly 20 percent, unless Congress acts soon.
Today, U.S. Senator Tom Coburn, M.D. (R-OK) announced the introduction of S. 3003, the Protecting Social Security Disability Act, a bill to improve the integrity of the disability insurance program, support working Americans with disabilities, and protect benefits for current and future generations.
"In addressing this looming crisis, we cannot afford to kick the can down the road by taking money from retirees and ignoring the program's real problems," Dr. Coburn said.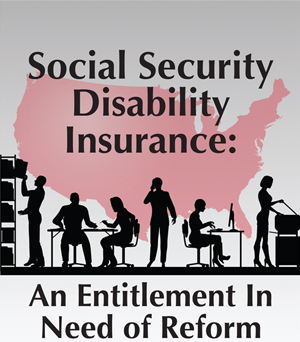 "Despite skyrocketing expenditures, we have failed to provide disabled Americans with the resources they need and want so they can work to the best of their abilities. We have failed to reform program rules that are too often abused and gamed. And we have failed to reverse the growing treatment of the program as an early retirement and unemployment system. We can do better."
"I hope this bill will begin a serious conversation about how best to address the fundamental challenges faced by the disability program. Ignoring these problems does nothing but threaten the benefits upon which millions of disabled Americans depend."
The Protecting Social Security Disability Act strengthens the program to preserve it for current and future generations, strengthens and improves the application process to ensure benefits are adequate and quickly available for only those who need them, and provides resources and incentives to disabled Americans who want to work and have the ability to do so. It does this by, among other things:
Updating the program's disability classifications to ensure those with temporary disabilities are admitted to the program on a temporary basis;
Mandating the use of medical continuing disability reviews (CDRs) for those admitted on a permanent basis but whose improvement is possible;
Reforming the disability hearing process to require the submission of all relevant evidence on a timely basis and implementing additional procedural rules that will make hearings more fair, consistent, and efficient;
Eliminating the 'substantial gainful activity' earnings limit for beneficiaries and providing incentives to maximize their earnings;
Exploring innovative ways to direct resources toward high-risk individuals to help them stay in their jobs, such as identifying disability applicants not yet in the program and provide them with training, benefits or stipends.
A statement for the record accompanying the bill can be found here.
A section-by-section summary can be found here.