WASHINGTON – Rep. Sean Patrick Maloney (NY-18) and Rep. Markwayne Mullin (OK-02) announced bipartisan legislation, the Wounded Warrior Employment Improvement Act, to reform the Department of Veterans Affairs' (VA) Vocational Rehabilitation and Employment (VR&E) program, the key employment program to help assist, train and find jobs for veterans who have compensable service-connected disabilities.
Supported by the Wounded Warrior Project (WWP) and VetsFirst, H.R. 356 would reduce unemployment among disabled veterans by requiring the Department of Veterans Affairs to reduce caseloads, increase enrollment in education programs, and implement a new training program for staff working with wounded warriors.

"The sacrifices of our nation's disabled service members are simply unmatched. These sacrifices come at an extremely hard price to these individuals, which is why we must do everything we can to ensure the best access to our Veterans' assistance services. I'm proud to have helped introduce legislation that would make positive reforms to these programs, and help our Wounded Warriors get back into the workforce," said Representative Markwayne Mullin.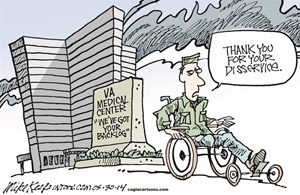 "It's unacceptable that the brave men and women who sacrifice so much in service to our country are returning home from battle only to struggle to find a job. We must make these commonsense reforms to the VA's key employment program to support these wounded warriors and ensure our highly skilled veterans secure employment upon their return to civilian life," said Representative Sean Patrick Maloney.
"The men and women that volunteer to put their lives in harm's way to protect the freedoms we enjoy deserve the full attention of the VA when returning home. It is our duty to make sure our veterans are provided the education and training needed in gaining quality employment. I am pleased to see this bipartisan legislation come forward," said Oklahoma State Senator Mark Allen, Vice Chairman of the Veterans and Military Affairs Committee.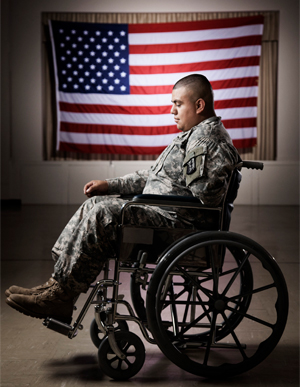 "I applaud Congressman Mullin's efforts at helping our local Wounded Warriors have better access to job opportunities by improving the VA's Vocational Rehabilitation and Employment program. It is important that we find jobs for our brave men and women many of which have lost much protecting our freedoms. I want to thank the Congressman on his leadership and his efforts to pass this legislation," said Jeff Harris, local McAlester veteran.
"With military careers often cut short by life-altering injuries, it is particularly important that this generation of wounded warriors be afforded the tools, skills, resources, education, and support needed to find their new passion, secure employment, and develop fulfilling careers in ways that matter to them and their families. But, for a variety of reasons, the VA's Vocational Rehabilitation, and Employment Program, which is designed to give disabled veterans the help they need to gain success in the workforce, is too often failing them. WWP supports H.R. 356 which would direct VA to develop an action plan aimed at improving the delivery of effective vocational rehabilitation and employment services to wounded warriors – often critical to these warriors achieving economic empowerment, a key to successful transition and productive lives," said Charlie Abell of the Wounded Warrior Project.
"VA must be more responsive to the vocational rehabilitation needs of veterans living with significant disabilities, including PTSD and TBI. Requiring VA to better address workforce management issues and improve counselor training will lead to better employment outcomes for these veterans," said Christine Golden of VetsFirst.
As a recent GAO report identified, it often takes 6 years or more for veterans to achieve success in the Vocational Rehabilitation and Employment (VR&E) program. According the Wounded Warrior Project's most recent survey, the unemployment rate among wounded service members is 17.8%.