Attorney General Scott Pruitt filed an application for stays of execution before the United States Supreme Court Monday morning.
The Attorney General has asked for the stays of execution of three death row inmates until a resolution in the State's favor of the U.S. Supreme Court action in Glossip v. Gross, the petition for review the Supreme Court accepted last week, or until the Oklahoma Department of Corrections has obtained a viable alternative of drugs for use in the executions.

A quote from the application states, "In light of the Supreme Court's grant of appellants' petition for writ of certiorari, the State requests that the executions of Glossip, Grant and Cole be stayed until final disposition in Oklahoma's favor of the appeal in No. 14-7955, Glossip v. Gross; or, alternatively, until ODOC has in its possession a viable alternative to midazolam for use in its executions."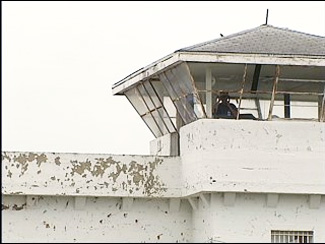 "It is important that we act in order to best serve the interests of the victims of these horrific crimes and the State's obligation to ensure justice in each and every case." Attorney General Pruitt said. "The families of the victims in these three cases have waited a combined 48 years for the sentences of these heinous crimes to be carried out. Two federal courts have previously held the current protocol as constitutional, and we believe the United States Supreme Court will find the same. We thus support stays until a decision in the State's favor is final or until viable alternative drugs can be obtained."
A filed copy of the state's application for stays of execution will be made available on the AG's website (www.ok.gov/oag) later today.