MUSKOGEE – Congressman Markwayne Mullin (OK-02) today announced an informational meeting open to district veterans regarding the new Veteran's Choice Program administered by the U.S. Department of Veterans Affairs (VA).
The meeting will be held on Thursday, January 29, 2015, from 10:00 a.m. to 10:30 a.m. at the public libraries in Muskogee, Okmulgee, Westville, Sallisaw, Eufaula and Atoka. Using video conferencing technology, attendees at all six public libraries will be able to participate and interact with presenters. The meeting is free and open to the public. Registration is not required.
A representative from the Jack C. Montgomery VA Medical Center will provide important details and eligibility information about the new Veteran's Choice Program. Veteran's liaisons from Congressman Mullin's office will also be able to help answer questions.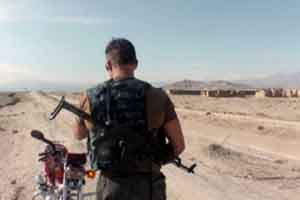 "I hope Second District veterans and representatives from area Veteran Service Organizations will join us for this meeting so that they can better understand the Choice Program," Mullin said. "Our offices have already received calls from veterans and their families because there is some confusion with the new program. This meeting is a way to get the correct information to our veterans and to those who help veterans."
The Choice Program was established in the Veterans Access, Choice and Accountability Act of 2014. The Choice Program is a temporary program that provides veterans the ability to go outside the VA health care system if the VA cannot schedule an appointment within 30 days or if the veteran lives more than 40 miles from the closest VA medical facility. The restrictions and criteria for Choice Program eligibility will be discussed during the meeting.
The Choice Program informational meeting will be broadcast at the following Second District Libraries:
WESTVILLE
John F. Henderson Public Library
116 N. Williams
Westville, OK
SALLISAW
Stanley Tubbs Memorial Library
101 E. Cherokee
Sallisaw, OK
EUFAULA
Eufaula Memorial Library
301 S. First St.
Eufaula, OK
MUSKOGEE
Muskogee Public Library
Grant Foreman Room, Second Floor
801 W. Okmulgee Ave.
Muskogee, OK
OKMULGEE
Okmulgee Public Library
Main Basement Meeting Room
218 S. Okmulgee
Okmulgee, OK
ATOKA
Atoka County Library
215 E. A Street
Atoka, OK