WASHINGTON – Congressman Markwayne Mullin (OK-02) introduced a bill to fix problems that rural veterans may encounter when using the new Veteran's Choice Program. Partnering with U.S. Senator Jerry Moran (R-Kan.), the legislation aims to improve the new U.S. Department of Veterans Affairs' (VA) plan.
"The Veterans Access, Choice and Accountability Act of 2014 (VACAA) was passed with the intention of providing veterans with the choice to access health care outside the VA when the burden of travel puts their well-being at risk," said Moran.
"Unfortunately, many rural veterans in Kansas, Oklahoma and across the country are still unable to access the care they need because common sense is not prevailing. I'm pleased that on the other side of Capitol, Congressman Mullin is leading the Veterans Access to Community Care Act of 2015, which takes into account driving distance – not just 'as the crow flies' – when calculating the distance to a VA medical facility, as well as whether that facility can even provide the medical services a veteran needs," Moran added.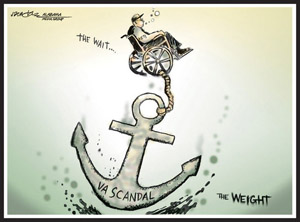 A 2014 law passed in the wake of the wait-list scandal established the Veterans Choice Program for beneficiaries nationwide to access private care if they live more than 40 miles from a VA medical facility. Veterans may also use their Choice Card if their appointment wait time is more than 30 days.
But many rural veterans are still having trouble accessing care because of how the government measures the 40-miles or due to the nearest VA facility not offering services they need.
Mullin was made aware of this problem through conversations with Oklahoma veterans. Taking their concerns to the U.S. Capitol, the second-term lawmaker teamed up with Moran, who serves on the Senate Committee on Veterans' Affairs.
"Senator Moran has been a champion for veterans across the country," said Mullin. "And it's a privilege to join his fight to help many of our nation's greatest heroes living in rural America. This problem is having a negative impact on veterans throughout Oklahoma, especially those who are already facing the challenges of access to rural care. With this bill, Senator Moran and I are furthering our commitment to ensuring that those who have fought for our very rights and freedoms receive the care they deserve."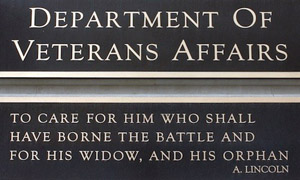 Mullin is cohosting a public meeting with representatives from the Jack C. Montgomery VA Medical Center for veterans to learn more about the Veteran's Choice Program. The January 29, 2015, event will take place from 10:00 a.m. to 10:30 a.m. at the public libraries in Muskogee, Okmulgee, Westville, Sallisaw, Eufaula, Atoka, and Durant. Registration is not required.
The bill, H.R. 572, will be sent to the House Committee for Veterans' Affairs for consideration.