U.S. Sen. Ted Cruz, R-Texas, with 11 fellow Senators, Tuesday re-introduced the State Marriage Defense Act, which respects the definition of marriage held by the people of each state and protects states from the federal government's efforts to force any other definition upon them.
"Even though the Supreme Court made clear in United States v. Windsor that the federal government should defer to state 'choices about who may be married,' the Obama Administration has disregarded state marriage laws enacted by democratically-elected legislatures to uphold traditional marriage," said Sen. Cruz. "I support traditional marriage and we should reject attempts by the Obama Administration to force same-sex marriage on all 50 states. The State Marriage Defense Act helps safeguard the ability of states to preserve traditional marriage for their citizens."


In Windsor, the Supreme Court improperly struck down a federal statute, Section 3 of the Defense of Marriage Act (DOMA), that defined marriage for purposes of federal law as the union of one man and one woman.  At the same time, the Supreme Court reaffirmed the states' longstanding authority to define marriage.
Unfortunately, the Obama Administration has overruled that state authority, as various federal agencies are recognizing same-sex marriages in states that only recognize traditional marriage, creating what the Windsor decision condemned: "two contradictory marriage regimes in the same state."
The State Marriage Defense Act remedies this problem by requiring that the federal government defer to the law of the state where a couple resides to determine whether the couple is married for purposes of federal law.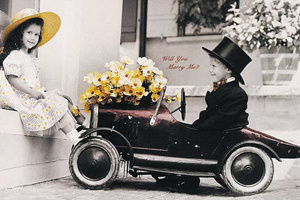 Sen. Cruz is joined by Senators John Boozman, R-AR, Mike Crapo, R-ID, Steve Daines, R-MT, James Inhofe, R-OK, James Lankford, R-OK, Mike Lee, R-UT, Pat Roberts, R-KS, Tim Scott, R-SC, Jeff Sessions, R-AL, Richard Shelby, R-AL, and David Vitter, R-LA. Congressman Randy Weber, R-TX, today is introducing companion legislation in the House.
Sens. Cruz and Lee introduced the State Marriage Defense Act last year, but the Democratic-controlled Senate refused to bring it to the floor.
Later this year, Sen. Cruz will be introducing a constitutional amendment to further protect marriage and to prevent judicial activism. The amendment will make explicit that marriage is a policy question for the democratically-elected legislatures in each of the 50 states.