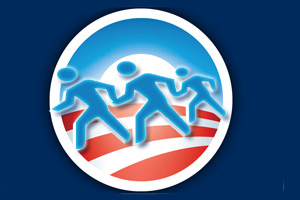 On February 27, Senator James Lankford (R-OK) wrote a letter to President Obama seeking clarification on the President's February 25 comments that there would be "consequences" for federal immigration officials who continue deportations after the President's November immigration executive actions. However, in early February, a federal district court in Texas issued a preliminary injunction against the President's immigration executive overreach, effectively supporting the continuation of deportations. Lankford requested a response by March 6, to "help ICE, other DHS employees and the American people understand what consequences they may face when they follow the law." No response has been received from the Obama administration.

"Immigration enforcement is not a political issue – it is an important national security issue that requires clear direction," said Lankford. "Our ICE and DHS families face tremendous pressure; comments like this create more confusion and stress about their responsibilities. Federal law enforcement officials should not constantly second-guess their task as they face dangerous split-second decisions every day. Despite no response from the White House, we will continue to press this matter."
"Every day our agents put their lives on the line to protect our communities from human smugglers, dangerous drug traffickers, and violent criminals," said National Border Patrol Council President Brandon Judd. "Border Patrol agents, when charged with enforcing a new law or policy, want and deserve clear guidance on how to accomplish that goal. The President's threat and unwillingness to answer Senator Lankford's inquiries make it more difficult for agents to accomplish their mission. Border security will only be further degraded by this confusion."
"While in the military, I was never asked to violate the law or the Constitution of the United States, but that's exactly what the President is ordering ICE officers to do," said National ICE Council President Chris Crane. "To publicly threaten law enforcement officers and their families for enforcing laws enacted by Congress is an unthinkable and unprecedented act by a sitting President; all while he essentially pardons and provides benefits to millions who have violated the nation's immigration laws. It's ironic to hear the President speak of consequences for ICE agents, when he and the millions he will pardon are the only ones who have acted outside the law. Now dead last in employee morale among 314 federal agencies nationwide, ICE is crumbling under the strain of this Administration's lawless policies and utter disregard for our law enforcement officers and their families. Any efforts by Senator Lankford and others on our behalf is greatly appreciated."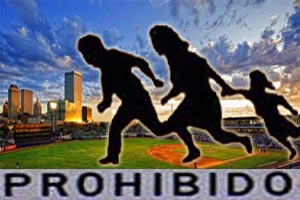 During an Immigration Town Hall at Miami's Florida International University on February 25, President Obama responded to a question about potential deportations in light of the recent U.S. District court ruling, and said, "…if somebody is working for ICE and there is a policy and they don't follow the policy, there are going to be consequences to it."
Senator Lankford requested answers to various questions, including what are the specific consequences an ICE agent will face if he or she respects the judge's ruling and fails to follow the executive order; and how should agents balance their oath to defend the Constitution with the order to follow policies that a federal court deemed in violation of federal law?
Lankford is the Chairman of the Subcommittee on Regulatory Affairs and Federal Management within the Senate Homeland Security and Governmental Affairs Committee. Management of the federal agencies and its workforce falls under Lankford's Subcommittee jurisdiction.
CLICK HERE to read the full letter.
Breitbart.com covered the growing critical security issue here.