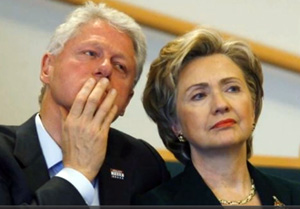 A former Department of Justice prosecutor, now heading a public-interest watchdog group, filed a RICO-related civil lawsuit against former Secretary of State Hillary Clinton, former President Bill Clinton and their lucrative family foundation. The lawsuit filed on March 24 before the U.S. District Court for the Southern District of Florida alleges that the Clintons and their foundation committed criminal violations under the Racketeer Influenced and Corrupt Organizations Act (RICO).
The attorney, Larry Klayman, reported that the RICO lawsuit accuses the Clintons of engaging in a criminal enterprise during the last 10 years with the goal of enriching themselves personally. Klayman and his organization Freedom Watch alleges that the Clintons – through mail and wire fraud, and various fraudulent statements – misappropriated government documents to which Klayman and Freedom Watch were lawfully entitled to receive and possess under the Freedom of Information Act (FOIA). Specifically, the documents sought involve allegations that Hillary Clinton released Israeli war and cyber-warfare plans and practices.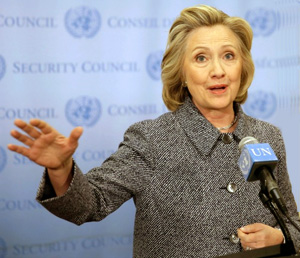 Klayman's complaint accuses then Secretary Hillary Clinton of being behind the release of documents to a reporter in order to thwart Israel's secret military plans to preemptively attack Iranian nuclear sites to stop the Islamic nation's march to producing atomic weapons. Another Klayman/Freedom Watch FOIA request was submitted for Mrs. Clinton's and her underling's records linked in any way to the "granting of waivers for persons, companies, countries and other interests to do business with Iran. In essence, they allegation is that Hillary Clinton knowingly undermined U.S. economic sanctions on the terrorist-sponsoring, nuclear-weapons-seeking nation of Iran.