Marval Resort management & ownership have contacted Tulsa Today to make clear that although the State will no longer be using the Resort as a stocking point; the Resort will continue stocking trout.
According to Manager Jeff Darnell they are expecting their first truckload of trophy size trout in early May.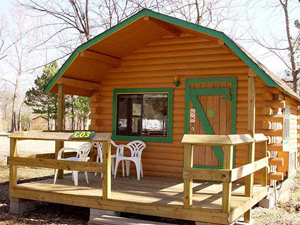 A release from the State April 8 said the Oklahoma Department of Wildlife Conservation would no longer stock at that point of the river, but made no mention of the private effort that will continue.
"We have a long history of commitment and dedication to the thriving fish habitat" at Marval Resort said Darnell "which remains unchanged."
Darnell noted, "Marval Resort has spent over $100,000 in the last 10 years alone on trout stocking and building more fish habitat along the river under the oversight of the Oklahoma Department of Wildlife."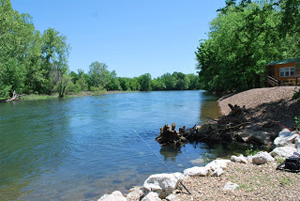 Marval Resort has been stocking trophy size trout during the month of March for many years and that practice will continue according to Darnell.
The Resort has long been known as one of the best fishing spots on the Lower Illinois River not only for trout but also for legendary sized Striper Bass.
In the past any angler with a fishing license was allowed free access to the coveted half mile stretch of river that runs through the Resort, but access will now be limited to paying guests of Marval Resort to provide a higher quality family fishing experience. Day passes are available at the Resort office.
View the video below for more on Marval Resort.