SummerStage Tulsa performing arts festival announced its 2015 lineup of artists today. The festival is held during June at the Tulsa Performing Arts Center and features a variety of local entertainment offerings from musicals, drama, comedy and dance to cabaret theatre. The result is a colorful, diverse and high-energy festival that culminates in a unique departure from main season arts events. SummerStage Tulsa offers something for everyone.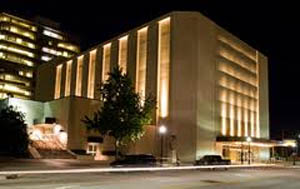 SummerStage Tulsa opens the weekend of June 12 with performances of Tulsa Project Theatre's production of West Side Story, Portico Dans Theatre's Pagliacci Project and Top Hat Family Magic Show with Steve Lancaster. For a full list of event titles and dates, see below or visit summerstagetulsa.org.
Tickets start at $10. Purchase three or more shows on the Festival Pass and save even more! Tickets go on sale May 11.
To purchase, call 918 596-7111, visit summerstagetulsa.org, or come to the Tulsa PAC ticket office at 3rd & Cincinnati, Monday – Friday from 10 am to 5:30 pm. Tickets are also available night of show, subject to availability.
SummerStage Tulsa is presented by the Tulsa Performing Arts Center Trust and sponsored by the George Kaiser Family Foundation, The University of Tulsa's Third Floor Design, Oklahoma Arts Council, National Endowment for the Arts and KWGS 89.5 FM Public Radio Tulsa.
Full Schedule:
West Side Story
Tulsa Project Theatre
June 5 – 14
Pagliacci Project
Portico Dans Theatre
June 12-13
Top Hat Family Magic Show
Steve Lancaster
June 14
Heller Shorts: A Little Bit Longer Now
Heller Theatre Company
June 18-21
The Way Bent Revue
Spinning Plates Productions
June 18-21
Trio Spiritoso 18 to 21
Trio Spiritoso
June 18
Next to Normal
Theatre Tulsa
June 19-21
Rack Pack: Vintage Vegas
Cindy Cain and Janet Rutland
June 19-20
Into the Woods
Sand Springs Community Theatre
June 25-28
Vintage Wildflowers in Concert
Vintage Wildflowers
June 25
C-C-C-Combo Breaker!!
JohnTom Enterprises Co., Inc.
June 26-27
Fractured Eye
Perpetual Motion & The Bell House
June 26-27
Pat Hobbs: FIRSTS!
Spinning Plates Productions
June 26
Thomas Williams: Holding Out for a Hero
Spinning Plates Productions
June 27
Appassionata Duo in Concert
Appassionata Duo
June 28
 For more information, visit www.summerstagetulsa.org